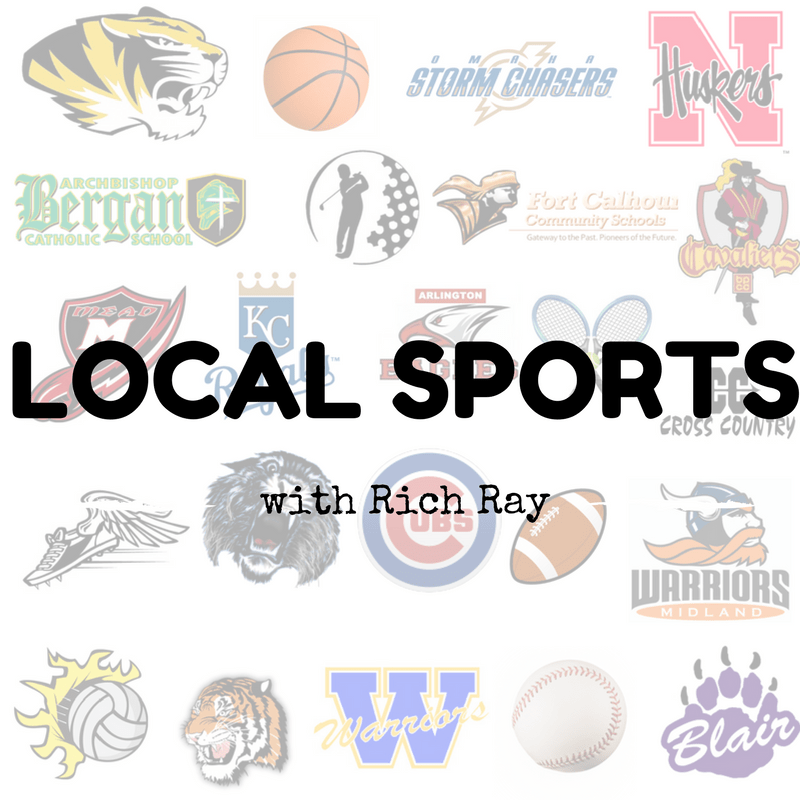 FREMONT – Here's a look at local sports scores from over the weekend, and what's coming up this week:
Over the weekend:
Fremont Boys BB Lost at Lincoln East- 73-42.  Now 2-8 on the season.
Fremont Girls BB beat Glenwood IA at MAC Shootout- 77-73.  Now 10-2 on the season
Bergan Boys BB lost at Arlington, 41-37.  Now 7-5 on the season.
Bergan Girls BB beat Arlington, 47-27.  Now 9-2 on the season
Midland WBB lost to Dakota Wesleyan, 76-47.  Now 11-6 on the season
Midland MBB beat Dakota Wesleyan, 84-75. Now 4-11 on the season
The Nebraska men's basketball team lost to Indiana at Pinnacle Bank Arena, yesterday, 84-76.  Nebraska is 4-8 on the season and hosts Illinois, Wednesday night.
The Nebraska rifle team was unable to complete the weekend sweep, falling to Ole Miss, 4,677-4,667 Sunday afternoon.
Nebraska women's basketball rallied from a five-point fourth-quarter deficit on its way to a 68-64 win at No. 23 Michigan State on Sunday afternoon at the Breslin Center.
No. 7 Creighton men's basketball squad defeated St. John's 97-79 on Saturday, Jan. 9.
The Omaha men's basketball team closed its weekend at North Dakota State Saturday night, falling 80-66 at the Scheels Center.
Coming up this week:
Tuesday, January 12th:
Fremont High GBB @ Lincoln East- 7:30pm (Airtime:  7:15pm) KHUB
Blair GBB vs. Wahoo- 6pm (Airtime:  5:45pm)- Boomer 97.3 FM
Blair BBB vs. Wahoo- 7:30pm (Airtime:  7:15pm)- Boomer 97.3 FM
Wednesday, January 13th:
Midland WBB vs. College of St. Mary- 6pm (Airtime:  5:45pm)- KFMT
Nebraska MBB vs. Illinois- 8pm (Airtime :  7pm)- KHUB
Thursday, January 14th:
Fremont High BBB @ Lincoln Southwest- 7:30pm (Airtime:  7:15pm)- KHUB
Bergan GBB @ Guardian Angels CC- 7:45pm (Airtime:  7:30pm)- KFMT
Blair GBB vs. Plattsmouth- 6pm (Airtime:  5:45pm)- Boomer 97.3 FM
Blair BBB vs. Plattsmouth- 7:30pm (Airtime:  7:15pm)- Boomer 97.3 FM