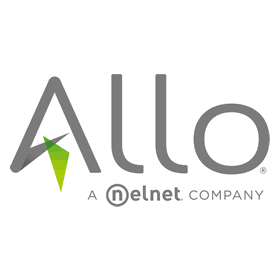 FREMONT – ALLO Communications [a Nelnet Company,] announced today the expansion of fiber service to Fremont, Nebraska. ALLO will provide local businesses, residents, and governmental entities with internet, TV, and phone solutions over an all-fiber network. Initial customers will receive ALLO's award-winning services in the summer of 2021.
At ALLO, we develop gigabit societies with world-class solutions. As a new member of the Fremont community, we believe in being local, hiring local, and giving back to local organizations and nonprofits in meaningful ways. Whether working in a local business, learning in a local school, or working and learning from home, ALLO will make Fremont an even more outstanding community to live, work, play, and thrive," stated Brad Moline, ALLO President.
This month, construction will begin and the hiring of the ALLO team will start in Fremont. Current expansion in northeast Nebraska and Colorado, combined with twelve prior gigabit communities, reflects ALLO's specific interest in the region's fiber infrastructure serving almost 600,000 population. With the eventual 20 employees in Fremont, ALLO expects to expand its service team to almost 600 across Nebraska and Colorado.
"We are thrilled that ALLO chose Fremont. Their plan to build out a community-wide fiber optic network will expand communication services offered in Fremont—benefiting businesses and residences with greater choices for Internet and entertainment. I welcome ALLO and look forward to working with them as "we grow Fremont together," said Mayor Joey Spellerberg.
Moline further expressed his enthusiasm for constructing their all-fiber network in Fremont, "We are excited to introduce the Fremont community to a competitive choice for communication and entertainment services from ALLO. As a local communications provider, we will not only offer you a hassle-free experience, but a faster, more reliable connection."
The initial construction area will include the City of Fremont and the Village of Inglewood. Adjacent lake communities and other developments will be considered for construction in 2022.
For more information on ALLO and the construction progress, please visit Allofiber.com/Fremont.
---
About ALLO Communications
Founded in Imperial, Neb. in 2003, ALLO, a Nelnet company (NYSE: NNI), specializes in providing world-class communications services by creating gigabit communities. In 2004, ALLO began building its first gigabit fiber communities, and today provides ubiquitous fiber networks in numerous communities supported by more than 500 associates. ALLO currently has operations in Lincoln, Norfolk, Hastings, North Platte, Ogallala, Imperial, Bridgeport, Scottsbluff, Gering, and Alliance, Neb., and Fort Morgan, and Breckenridge Colo. AlloCommunications.com