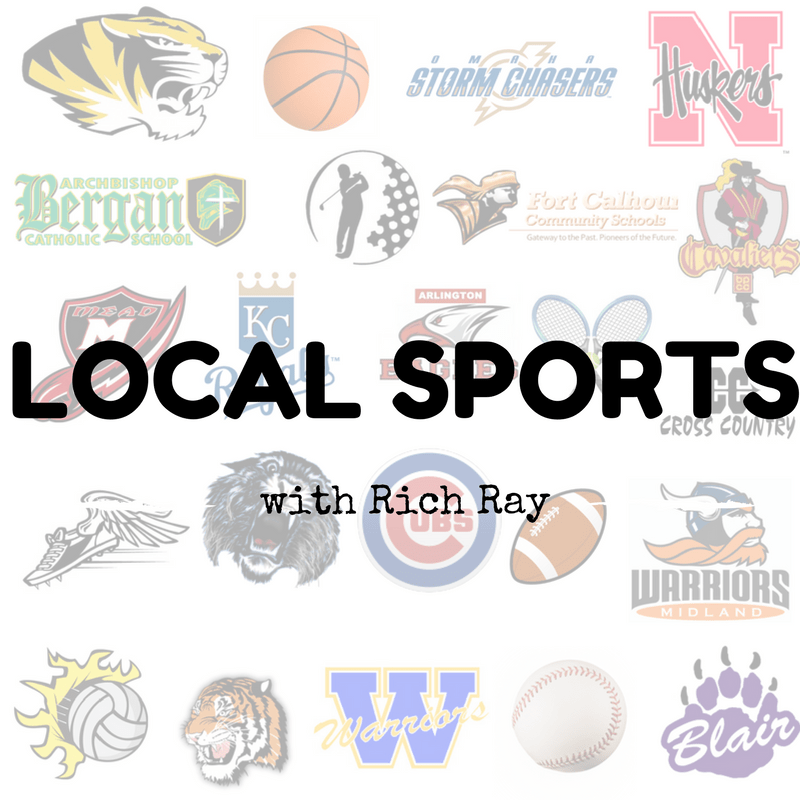 FREMONT – Here's a look at local sports today for Fremont, Bergan and Midland University, from Rich Ray:
The Fremont High Bowling team competed at Western Bowl yesterday.  The Tiger boys defeated Millard South 16-5 and the Tiger girls beat Millard South, 17-4.
In high school swimming at the Dillon Family Aquatics Center, the Fremont Tiger boys defeated Columbus 76-65, and the Tiger girls beat Columbus 100-66.
In high school wrestling at Blair, Blair downed Fremont, 48-23 and Papillion LaVista South defeated Fremont, 55-24.  Blair defeated Papillion LaVista South, 52-18.
In girls high school basketball, last night, at Al Bahe Gymnasium, Fremont defeated Millard West, 55-32.  Taylor McCabe led the Tigers with 21 points, while Sarah Shepard added 18.  Fremont will play North Platte, tomorrow at 2:45pm at Grand Island Northwest.  The Bulldogs downed the Vikings 63-41.
At Blair High School, the Lady Bears defeated Omaha Mercy, 55-26.  Avory French led Blair with 15 points.  Mya Larson added 13 and Makayla Baughman scored 11.  Blair is 1-0 and hosts Ralston tomorrow, at 2:30pm.
In boys basketball action at Fremont Middle School, Millard West defeated Fremont 83-50.  Fremont will play Grand Island Northwest, tomorrow at 1:00 at Millard West High School.  Northwest lost to North Platte, 66-59.
The Blair boys opened the season on the road last night.  The Blair varsity basketball team won Thursday's away non-conference game against Harlan (IA) in overtime by a score of 64-60. The boys host Ralston tomorrow at 4pm.  Both the girls and boys' games will be broadcast on Boomer, 97.3, FM.
In GPAC men's wrestling last night, at the Wikert Event Center, Concordia defeated Midland by a score of 38-7.
Coming up today:
FHS John McMullen Wrestling Invite at Al Bahe Gymnasium.  The Double-Dual format begins at 3:30pm.
Bergan BBB vs. Omaha Christian Academy- 7pm- KHUB
Blair High WR Tournament- 4pm
MU MBB vs. Oak Hills Christian College- 4pm
This weekend:
Saturday, December 5th:
Sports Saturday- 8a-9a- KHUB- Rich Ray
The Great Outdoor Radio Show- 9a-10a- KHUB
Huskeronline.com Podcast- 10a-11a- KHUB
Nebraska FB @ Purdue- 11am (Airtime:  6am)- KFMT
FHS GBB vs. North Platte or GINW @ GINW- 1pm or 2:45pm- KHUB- Announcer: Rich Ray
Blair GBB vs. Ralston- 2:30pm (Airtime:  2:15pm)- Boomer 97.3 FM- Announcer: Chris Whitney
Blair BBB vs. Ralston- 4pm (Airtime:  3:45pm)- Boomer 97.3 FM- Announcer:  Chris Whitney
Sunday, December 6th:
Kansas City Chiefs vs. Denver Broncos- 7:20pm (Airtime:  6pm)- KFMT