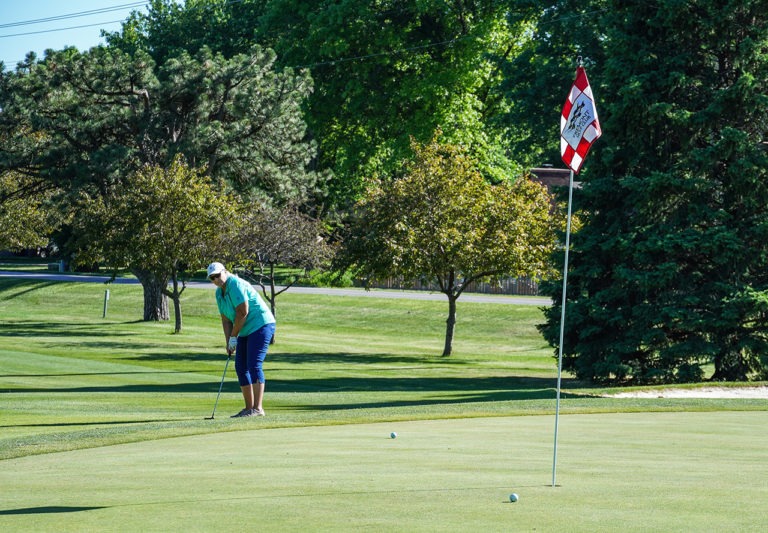 LINCOLN – The Nebraska Golf Association sadly memorialized the career of Lincoln's Laura Saf, who passed away on Wednesday morning, due to complications from COVID-19.
Saf (1954-2020) was an incredibly important figure in Nebraska golf. She was the first woman to be elected to the NGA's Board of Directors, joining in 2002 and serving diligently until her passing.
Saf was also a longtime USGA committee member, who officiated many USGA championships, including the U.S. Open and U.S. Women's Open. She served as the host club general chairman for the 1996 U.S. Women's Amateur at Firethorn Golf Club. That launched her into a strong relationship with the USGA, where she served on the Women's Regional Affairs Committee, Regional Affairs Committee and the U.S. Women's Mid-Amateur Championship Committee. In 2001, she was elected to the prestigious USGA Women's Committee, on which she served until 2011.
A native of Oakland, Nebraska, Saf graduated from Lindenwood University in Missouri. She was a longtime member at The Country Club of Lincoln and Firethorn Golf Club, and recently at Fremont Golf Club. Saf was also a strong supporter of her hometown golf course, Oakland Golf Club.
In addition to her volunteer efforts for the NGA and USGA, Laura served as tournament director for the Nebraska Women's Amateur Golf Association from 2004 to 2009 and on the Women's Trans National Golf Association's (now Ladies National Golf Association) executive board from 1997 to 2002.
Saf received the Dr. Herbert H. Davis and Herbert H. Davis Jr. Memorial Award from the Nebraska Golf Hall of Fame in 2012, recognizing her contributions to the game.