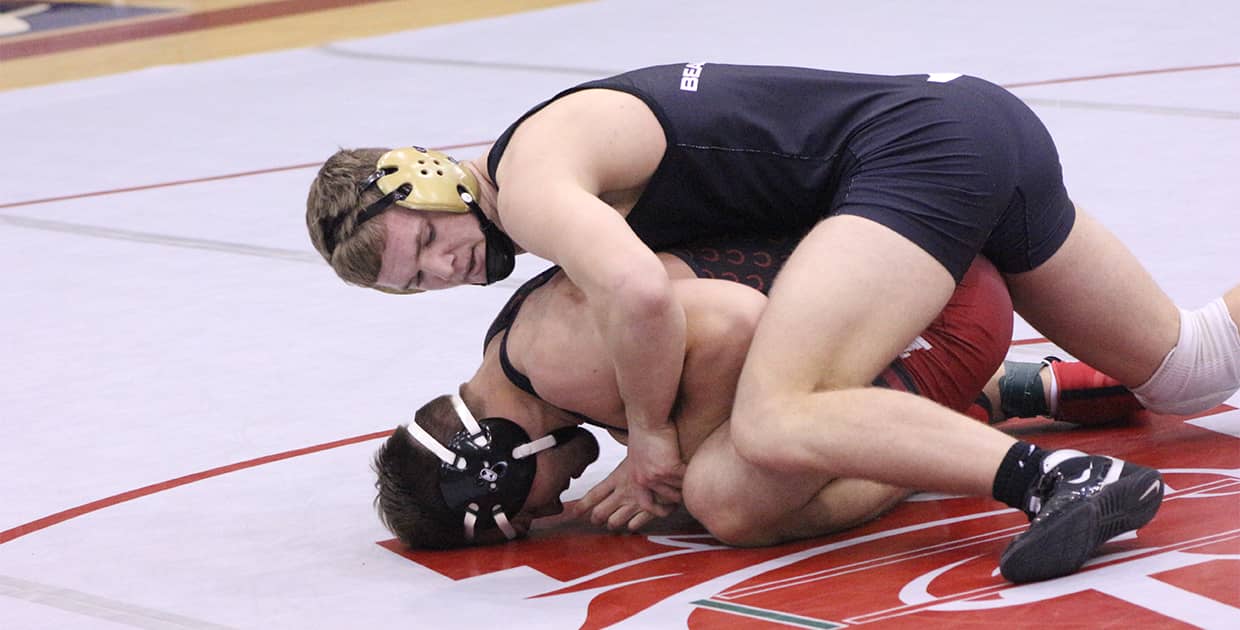 HASTINGS, Neb. – Midland University traveled out to Hastings College on Tuesday night for a Great Plains Athletic Conference (GPAC) dual. The Warriors opened with a win and capped off the night with back-to-back wins but were held in check in between as they fell 39-15 to the Broncos.
Starting at 125-pounds, Eddie Daniel earned a major decision over Konner Alejandro of the Broncos by a score of 11-2. In the opening period, the junior from Rupert, Idaho, picked up an early takedown followed by a four-point near fall. In the second he had another takedown of Alejandro before a reversal by the Broncos' sophomore and an escape. That put the score at 9-2 heading into the final round where Daniel finished things off with another takedown.
After being open at 133, the Warriors dropped six straight bouts. One by major decision, one by technical fall, and the other four by way of a pinfall.
Tyson Beauperthuy, a freshman from Colorado Springs, Colorado, would pick up the Warriors' first pin of the night at 197. After earning three separate takedowns, he pinned fellow freshman Johnathan Wegleitner at the 3:39 mark.
Matt Johnston, a junior from Clovis, California, would get a pin of his own in the final bout of the night at 285. He needed just one takedown of Marco Valdivia that he turned into a quick 1:26 pin of the senior for Hastings.
Midland (0-2, 0-1 GPAC) will be back on the mat next week as they host Concordia (1-1, 1-0 GPAC). The Warriors and Bulldogs will square off inside Wikert Event Center on Thursday, December 3 at 7:00 p.m.