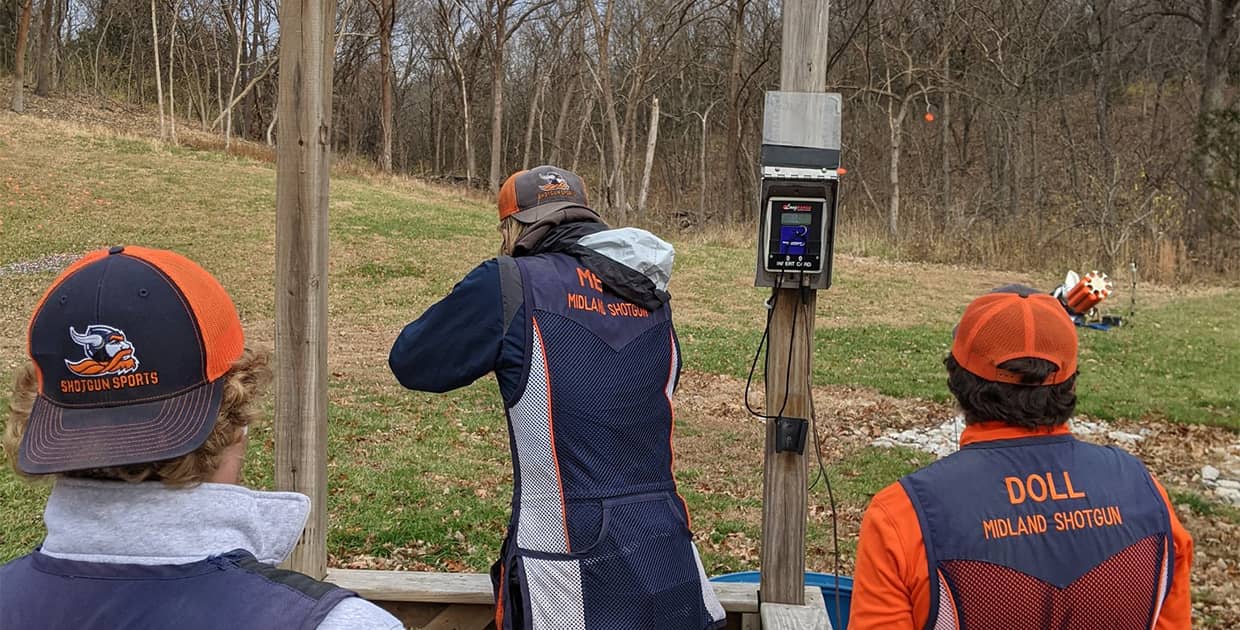 LENEXA, Kan. – Midland University's shotgun team wrapped up the fall portion of its schedule in successful fashion at the two-day NSCA Turkey Shoot over the weekend. The Warriors had six shooters competing at the Powder Creek Shooting Park in Lenexa, Kansas.
Dalton Wilcox highlighted the weekend by leading the team with a 93 in the 100 target event. His effort was good for third place overall in the Master Class and second place in Junior.
Freshman Adin Doll had a respectable weekend, taking first place in C class with an 88 on the main. His score was good for third in Junior. Derek Dishman followed Doll, placing second in c class with an 84. He was fifth in Junior. Cameron Meyer rounded out the top-finishers for Midland after placing fifth in D class with a 74. Meyer was seventh in Junior.
"We were fortunate to be able to squeeze in one more shoot before we went into break," said head coach Jake McThenia. "The course was set very well and had good target presentations. I look forward to what we will do as a team this spring."
Midland will take a break from competition before kicking off the spring portion of its season on March 6. The Warriors will travel to Lincoln to partake in the two-day Doane Tiger Invitational.