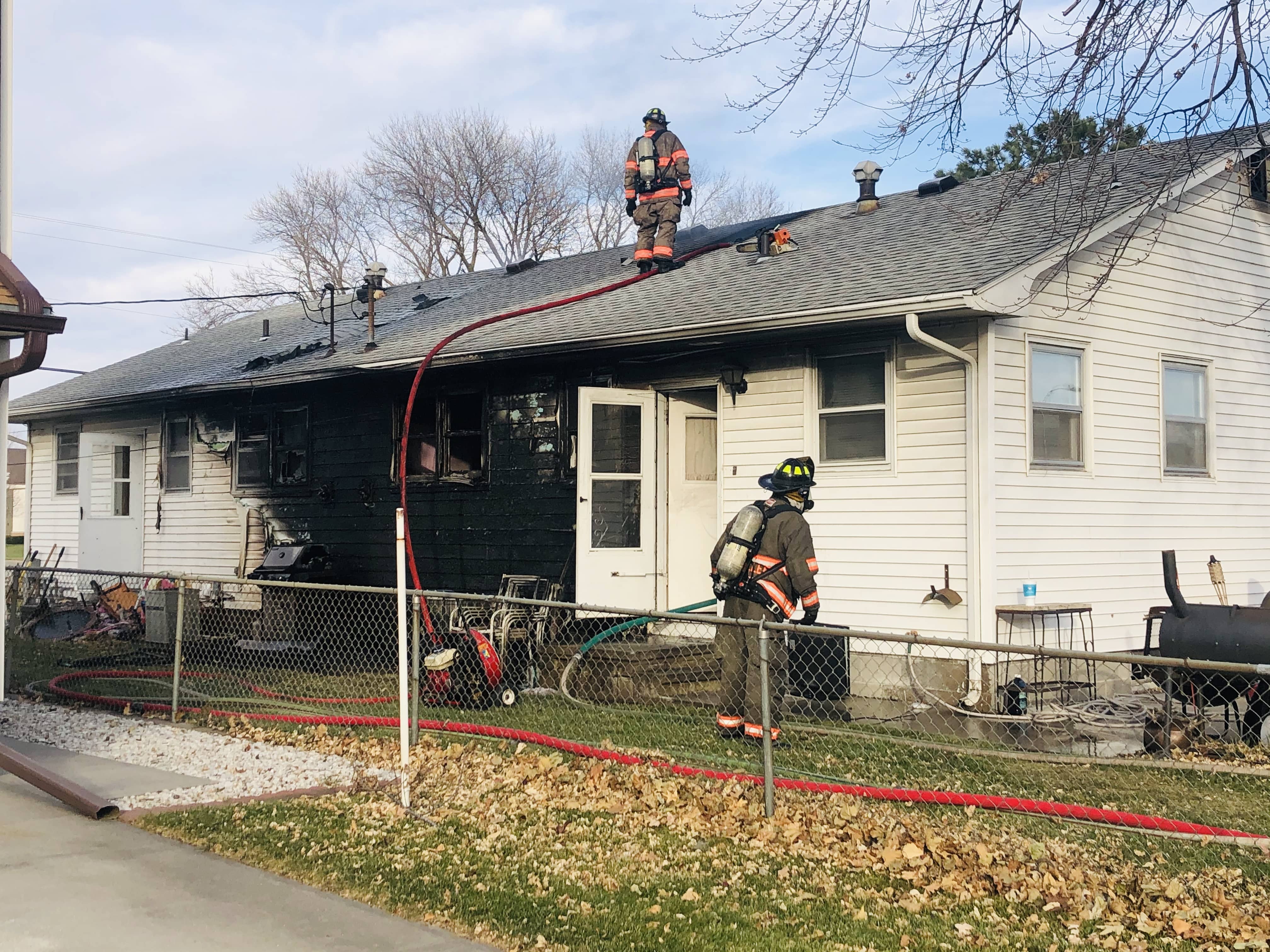 FREMONT – A  fire at 1905 N. Lincoln Avenue destroyed many possessions and a majority of the duplex Wednesday afternoon.
The Fremont Fire Department received the call from a postal worker who saw the fire began. Fremont Fire Captain, Pat Tawney, said the postal worker told the FFD that the fire went up "extremely fast".
The fire started in the back of the duplex near one of the back doors. Tawney said the fire spread, going up the length of the back wall of the duplex and into the attic and then spread into the basement from an outside window. Tawney explained, "We pretty much had fire everywhere."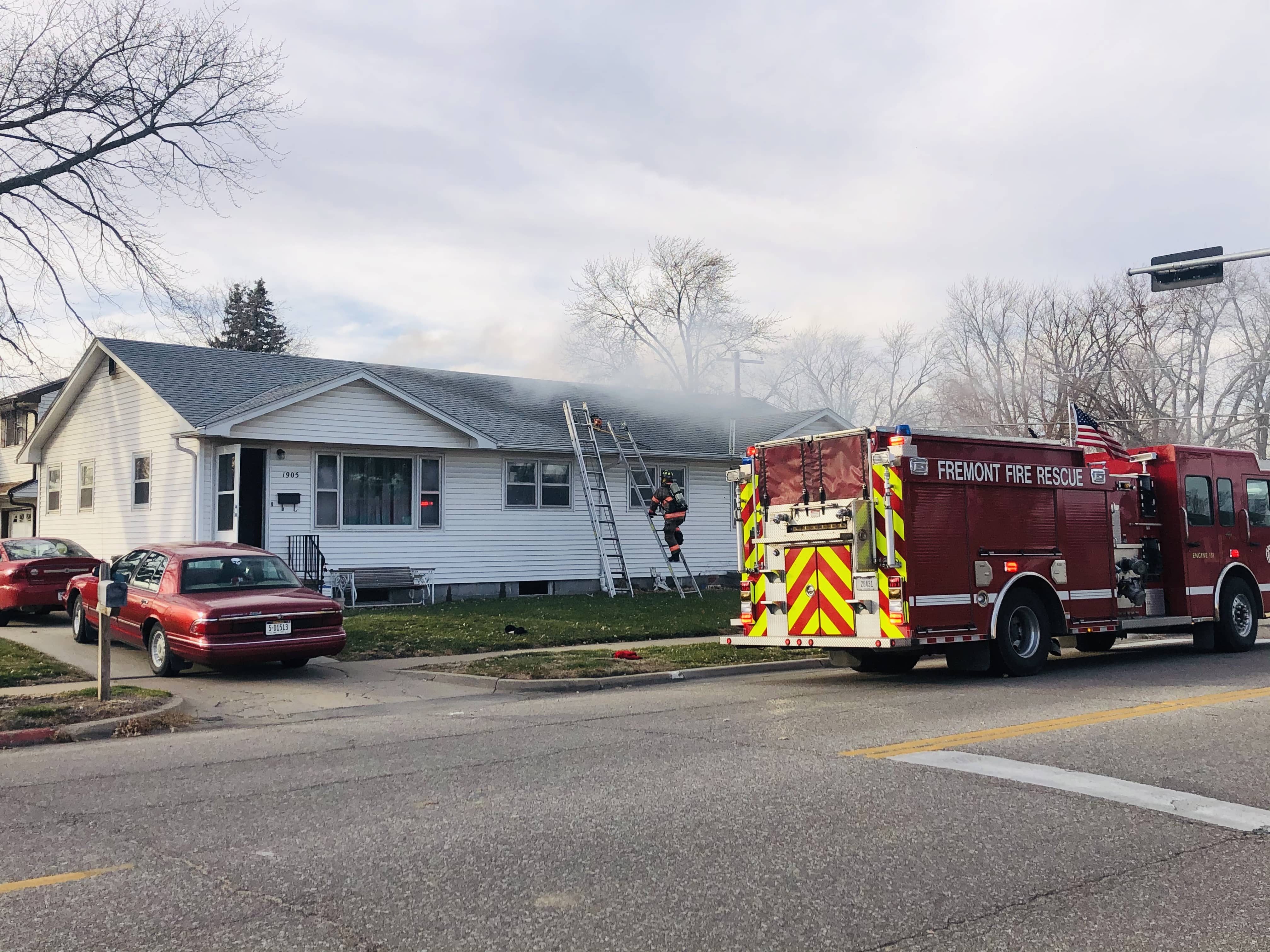 When the FFD first arrived, they cut a hole in the roof to let heat out and then proceeded to get the fire on the main floor out. After that, crews worked quickly to get the fire out in the basement. The main focus at the end was to make sure there were no remaining hot spots in the attic.
An investigator was on scene and Tawney said that from their preliminary investigation, the fire started due to smoking material left outside near the back door. That smoking material consisted of old, wooden lawn chairs that they believe ignited and spread to the back wall of the duplex.
Tawney said two people were living in each duplex and no one was injured in the fire.
The south side duplex is being considered a total loss, and Tawney said the family in the other duplex will be displaced for a while due to extensive smoke damage, and crews having to cut the lines for gas and pulling the meters off of the duplex.
Both families affected by the fire have had GoFundMe pages set up for them. You can find the links to those pages down below.