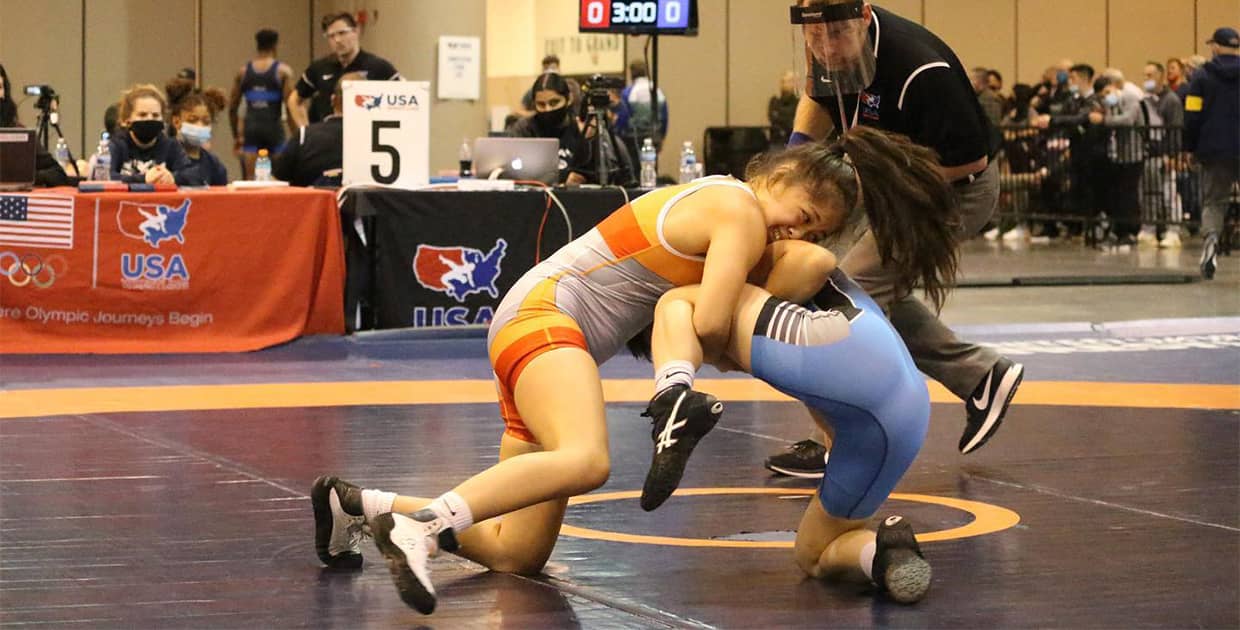 OMAHA, Neb. – Midland University's women's wrestling team began their season over the weekend competing in the 2020 U23 and UWW Junior Nationals in nearby Omaha, Nebraska. The Warriors had several wrestlers take the mat over the three-day event held at the CHI Health Center.
Midland had a trio of place earners. Ashlee Gooman, Paige Respicio, and Waipuilani Estrella-Beauchamp made it to final rounds in both tournament fields.
Gooman, a sophomore from Ewa, Hawaii, placed 4th in the UWW at 50 kg and was 6th in the U23 tournament. Over the three days, she was 7-5 in her bouts with three pins.
Respicio, a freshman from Ewa Beach, Hawaii, placed 6th at 59 kg in the UWW and was 5th in the same division at the U23. She had a record of 6-4, going the full time in all of her wins.
Estrella-Beauchamp, a freshman from Kahului, Hawaii, placed 7th at the UWW in the 59 kg division and then placed 3rd at 62 kg in the U23 tournament. She was 8-3 on the weekend with five of her wins coming via a pin of her opponent.
"We are extremely proud of the girls and how they competed," said head coach Matt Atwood. "We know not everyone was happy with their performance but this was a high-level tournament and our first meet of the season. We now know what we need to work on to continue to get better."
Midland will begin team competition this upcoming weekend at the Patriot Duals hosted by the University of the Cumberlands in Williamsburg, Kentucky. The scheduled one-day dual tournament is set to begin at 9:00 a.m. (ET).