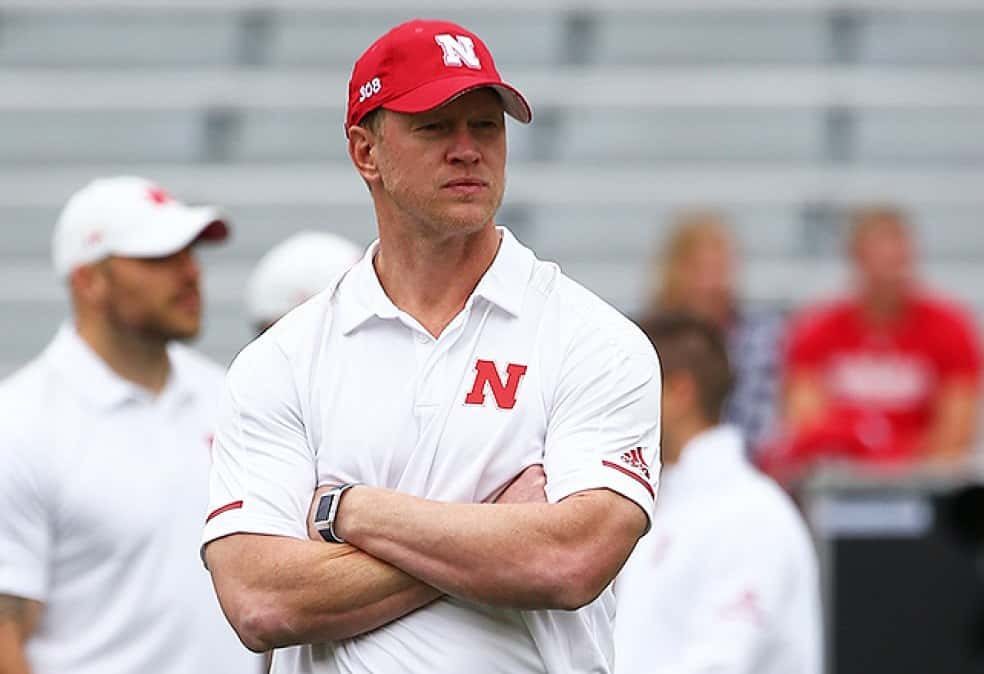 LINCOLN – Adrian Martinez and Luke McCaffrey combined for 164 yards on the ground, but Nebraska was unable to keep pace with No. 5 Ohio State as the Buckeyes posted a 52-17 win over the Huskers in the Big Ten Conference opener at Ohio Stadium on Saturday.
Nebraska generated 377 yards of total offense, including 217 rushing yards and 160 passing yards against Ohio State. McCaffrey led the Husker rushing attack with 87 yards on nine carries, including a 47-burst on Nebraska's opening drive. McCaffrey's long run set up a 10-yard touchdown trot for Martinez less than two minutes into the game, as the Huskers took a 7-0 lead. Martinez finished with 77 rushing yards on 12 carries for the Big Red.
Nebraska is scheduled to return to action next week against Wisconsin. Kickoff is set for 2:30 p.m. (CT) with live national television coverage on FS1.
This weekend:
Wisconsin backup quarterback Graham Mertz, who threw five touchdowns in his first career start on Friday, has tested positive for COVID-19, multiple news reports out of Madison indicated on Sunday.
Mertz was the starter in place of Jack Coan, who injured his foot in preseason camp and did not dress on Wisconsin's 45-7 win over Illinois. Mertz had one of the best games in Badger history, completing 20 of 21 passes for 248 yards and five TDs.
Because the first positive result came from one of the league's antigen tests, Mertz will receive — as any league player or coach would receive — a confirmation PCR test, which tends to eliminate false positives and uses a more invasive nasal swab. It's the same process Purdue coach Jeff Brohm went through last week. Brohm, who experienced symptoms of the coronavirus, tested positive on the PCR test, too.
Should Mertz's PCR test come back positive, he will be out for Saturday's game against Nebraska and perhaps two more after it, as well, because any player who tests positive for the virus must sit out 21 days. Because Coan doesn't appear ready for an immediate return, Chase Wolf would be Wisconsin's next quarterback after Mertz. Wolf, a sophomore, played the final drive of the Illinois game. Behind Wolf are junior Danny Vanden Boom and freshman Daniel Wright, who is from Sergeant Bluff, Iowa.