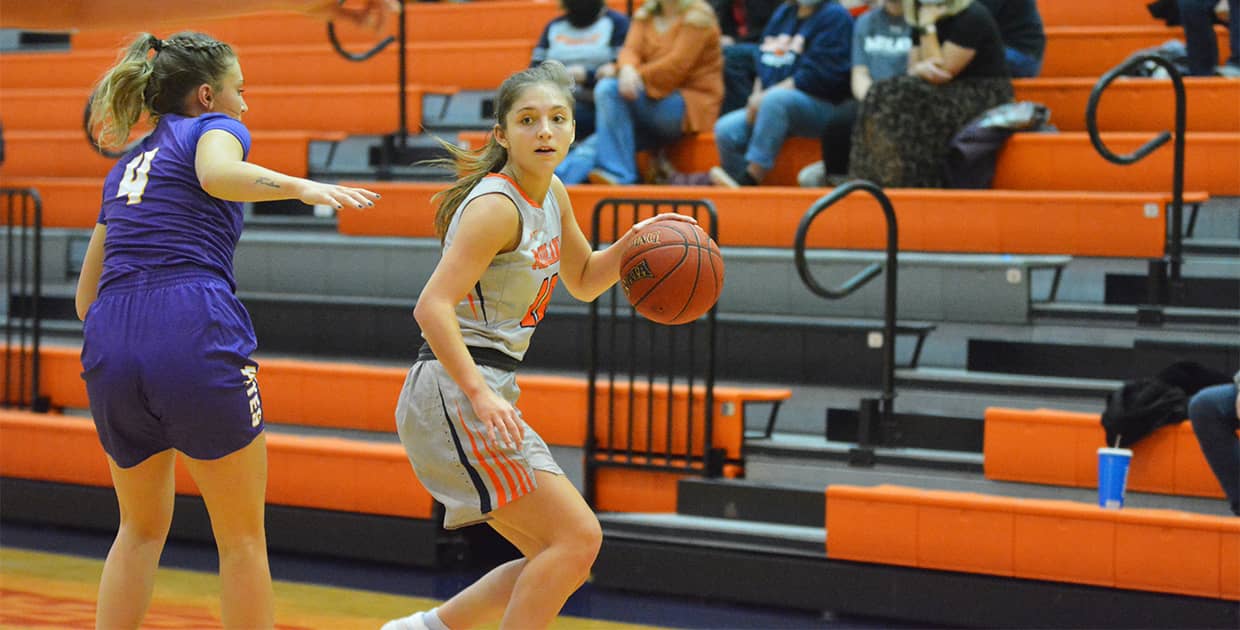 FREMONT, Neb. – Midland University's women's basketball team opened up their season with an impressive 78-59 win over Kansas Wesleyan University (KWU) Coyotes.
The Warriors came out in the first aggressively crashing the boards by outrebounding the Coyotes both offensively (12) and defensively (12) while KWU had a total of 4 offensive and 14 defensive rebounds.
In her first collegiate game, Kennedy Darner came out firing 3-5 behind the arch with a total of nine points in the first half. Along with Darner, Peyton Wingert had nine points shooting 3-6 from the field (50 percent) and 2-2 behind the arch. The Warriors went into halftime with a 40-23 lead.
In the third quarter, the Coyotes came out chipping away at the Warriors lead by outscoring Midland 19-16. The Warriors had a comfortable lead still by the end of the third quarter 56-42.
Going into the fourth quarter Midland went on a 10-2 that would then secure the win for the Warriors.
KWU would outshoot Midland on the floor 44.8 percent to 42.3 percent. What gave Midland the edge was their 3-point shooting, 33.3 percent compared to KWU's 15.4 percent.
Midland would end the game with five different players in double digits. Katy Gathje with 16 points, Darner with 14 points, Sam Shepard with 12 points, Wingert with 11 points along and led the team with seven rounds, and Lexi Kraft with 10 points and seven assists on the night.
Midland (1-0) will take part in the Bellevue Classic in Bellevue, Nebraska on October 30 and 31. They will play against Cottey College at 5:30 pm and Bellevue University 7:30 pm respectively.