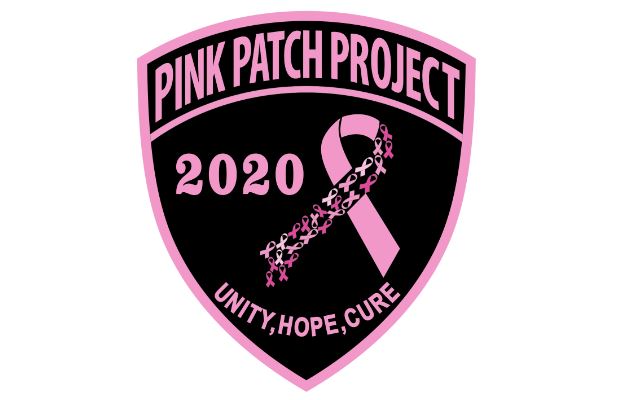 FREMONT – The Dodge County Sheriff's Office is hosting a Pink Patch Pop-Up Event this Saturday, October 24, to help bring awareness and support breast cancer research.
The event will be held in Fremont at Hy-Vee located at 840 E 23rd St. from 2-6 pm. During the event, you can purchase Pink Patch Project apparel with all proceeds going to Hereditary Cancer Foundation in Omaha.
Apparel includes Pink Patch t-shirts, long sleeves, and individual pink patches.
The Pink Patch Project is an innovative public awareness campaign designed to bring attention to the fight against breast cancer and to support breast cancer research organizations in combating the disease. It is a collaborative effort between law enforcement and public safety agencies across the nation.
Dodge County Deputy, Brie Frank, said the Pink Project patches are a great way for them to help out and start conversations around Breast Cancer.
"A lot of people are like, 'Wow, why do you guys have pink patches on your shoulders?' Then, we're able to start those conversations with the public and talk about breast cancer awareness and tell them that during October we're able to wear the patches to help raise money for a great cause."
It is estimated that approximately 1 in 8 women will be diagnosed with breast cancer in her lifetime. This disease can have a profound impact on the patient and her loved ones. It is a disease, however, that can be effectively treated with surgery, radiation therapy, hormone therapy, and chemotherapy.
At the Pink Patch Project, its simple goal is to increase awareness about the life-saving benefits of early detection and intervention in the fight against breast cancer. In addition to Pink Patch Project's public education efforts, another goal is to raise funds from the sale of Pink Patch Project items to go directly to fund the research, treatment, and education needed to help find a cure.
The Dodge County Sheriff's Office has been a part of this project for the last four years. In the past, proceeds from the pop-up sale have gone to Project Pink'd, but this year DCSO decided they wanted to support another local center.
"This year we've chosen the Hereditary Cancer Foundation in Omaha for our proceeds to go to. Every year we kind of sit down as a group and decide if we want to stick to the same place or 'spread the wealth' as we like to say. This year we decided to follow what Omaha's department was doing and give our proceeds to the Hereditary Cancer Foundation," said Deputy Frank.
What is the Pink Patch Project?
The Pink Patch Project is a collaborative effort between the Los Angeles County Police Chiefs' Association and several public safety agencies throughout the nation. These agencies have partnered together to combat breast cancer by raising public awareness and to raise funds for breast cancer research and treatment.
The program centers on vibrant pink versions of the public safety officer's uniform patch. These bright pink patches have been specially designed by each participating agency specifically for the Pink Patch Project campaign. Members of each of the participating agencies wear these pink patches on their regular uniforms for the entire month of October each year during "Breast Cancer Awareness Month."
The pink patches are intended to stimulate conversation with the community and to encourage public awareness about the importance of early detection and the on-going fight against this disease.
How Can You Support the Pink Patch Project?
Each public safety agency collaborating in the Pink Patch Project campaign has partnered with a cancer research organization or support group in their respective community. As part of this initiative, many of the agencies are selling their pink patches, along with pink patch t-shirts, challenge coins, and other commemorative pink patch items, directly to the community. The proceeds from the sale of these items will go directly to benefit cancer research and treatment at their chosen organization.
You can support the Pink Patch Project by purchasing pink patches, t-shirts, and other items directly from the agencies involved in the campaign.
Go to www.pinkpatchproject.com to learn more about each of the Pink Patch Project partner agencies and how to purchase patches and other items from that agency.