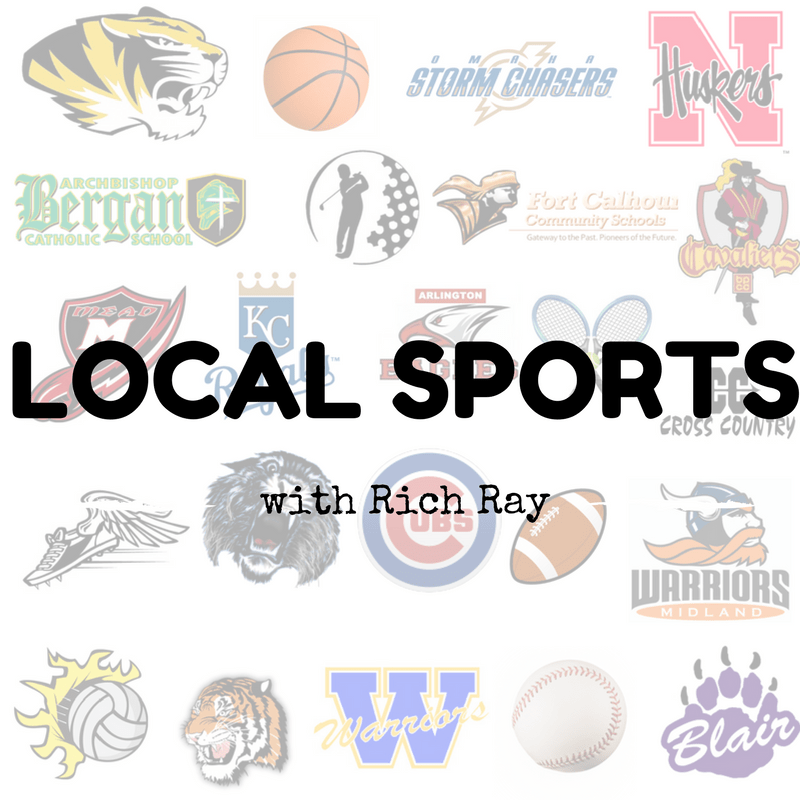 FREMONT – Here's a look at local sports news today, from the desk of Rich Ray:
In high school volleyball last night, Archbishop Bergan defeated Tekamah-Herman at Gary D. Schmidt Gymnasium 3-0 (25-18, 25-13, 25-14).  Lauren Baker had 11 kills, five blocks and 17 digs.  Rebecca Baker had 26 set assists.  Bergan is 21-10 on the season.
In other high school volleyball, Blair defeated Nebraska City, 27-25, 25-18, 25-23 (3-0)
The Midland baseball team defeated Bellevue, 3-0, at Moller Field, yesterday.  First Baseman Payton Garbers was 2-for-4 with an rbi.  Tyler Seebaum was the winning pitcher, working seven innings and striking out six.  James Scurto and Steven Boyd each pitched one inning with one strikeout, each.  Both the Warriors and Bruins are 1-1 on the 2020-21 season.
Coming up today:
Midland Esports vs. Saint Ambrose- Overwatch Contest; vs. Montana- Valorant Contest
Midland Shotgun Sports at NSCA Nationals- San Antonio, TX
MU W/M Soccer vs. Doane- 5pm and 7:30pm