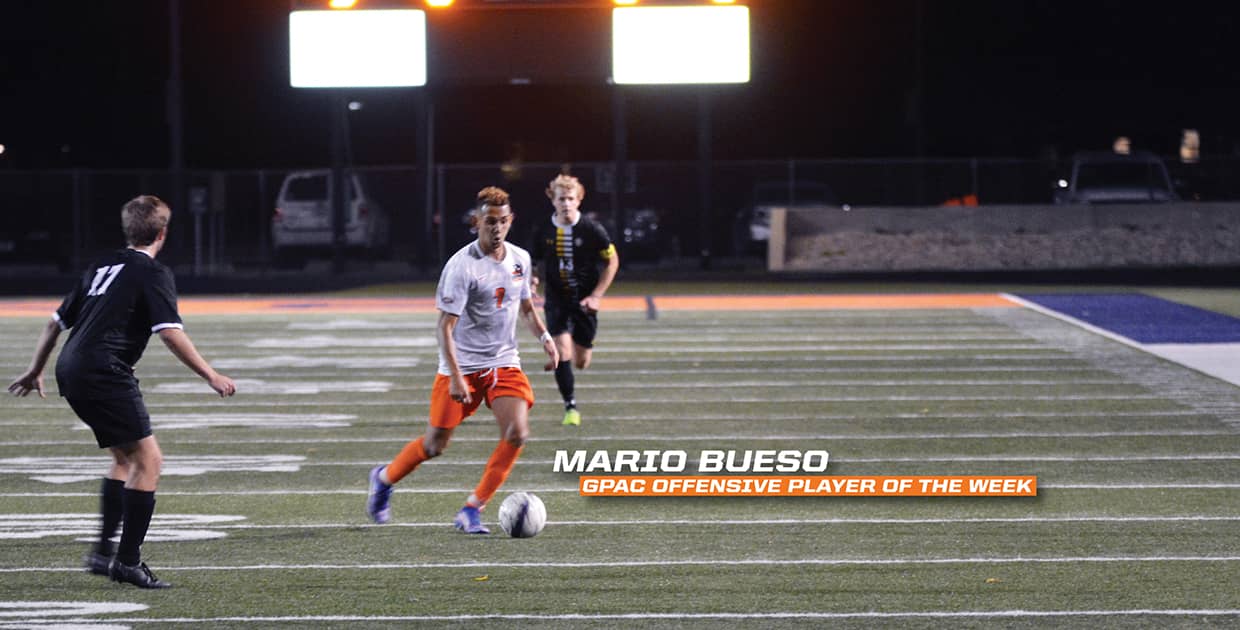 SIOUX CITY, Iowa – The Great Plains Athletic Conference (GPAC) has announced their weekly honors for men's soccer contests played October 12-18, 2020. Midland University's Mario Bueso was named the Offensive Player-of-the-Week while Francisco Arevalo of Hasting College earned defensive honors.
Bueso, a senior, from San Pedro Sula, Honduras, scored a hat-trick on Wednesday as Midland soundly defeated Dordt by a score of 5-0. He had six shots, all on target in the game. On Saturday, he followed up his performance with two more shots, one on goal, in the Warriors narrow loss at Morningside.
Arevalo, a senior, from Salinas, California, led the Broncos past Doane and Concordia. He has led a Hastings defensive unit that has only allowed four total goals this season.
Midland (2-1) will host a pair of GPAC games this week in Fremont, Nebraska. They'll take on Doane (2-3) on Wednesday and Dakota Wesleyan (2-5-1) on Saturday. Both games are set for 7:30 p.m. starts on the turf at Heedum Field.