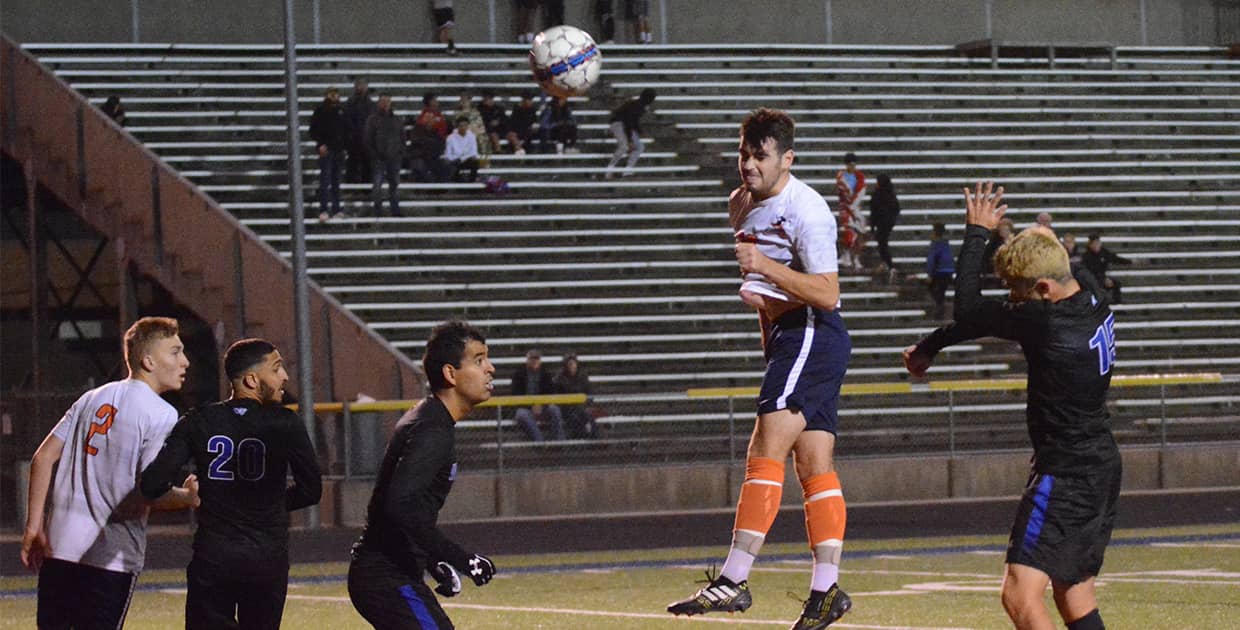 SIOUX CITY, Iowa – Midland University's men's soccer team took to the pitch today in a tough matchup with Morningside College. The two teams played a competitive 90 minutes, but the Warriors ultimately fell short, 3 to 2, in the closing moments of the match.
Midland fell behind early, giving up a free kick in the fifth minute of the match. They would respond later in the half with a goal from senior forward Liam Brandso from a great assist from senior midfielder Jared Money in the 31st minute of play.
In the 39th minute, a red card assessed to senior forward Mario Bueso, putting the Warriors at a man disadvantage for the remainder of the match. They would keep even the remainder of the half, with the score 1-1 at intermission.
After 50 minutes of even play, Morningside was able to take advantage of the man-up situation as they put home a header off a free kick in the 81st minute. Three minutes later, the Warriors would pull back even with a great set-piece of their own thanks to a powerful strike by junior forward Thomas Crawford.
The 2-2 draw would be broken in the 86th minute when the Mustangs flicked home a ball in front of the 10-yard box in front of freshman keeper Marco Moresco.
The loss to Morningside is an anomaly for the Warriors who have dominated the Mustangs in the last decade. Before today's match, the last loss in the series by Midland came in the 2009 season.
Midland (2-1) will be back home to face the Doane University Tigers (2-3) on Wednesday, October 21. The GPAC matchup will kick off at 7:30 p.m. at Heedum Field.