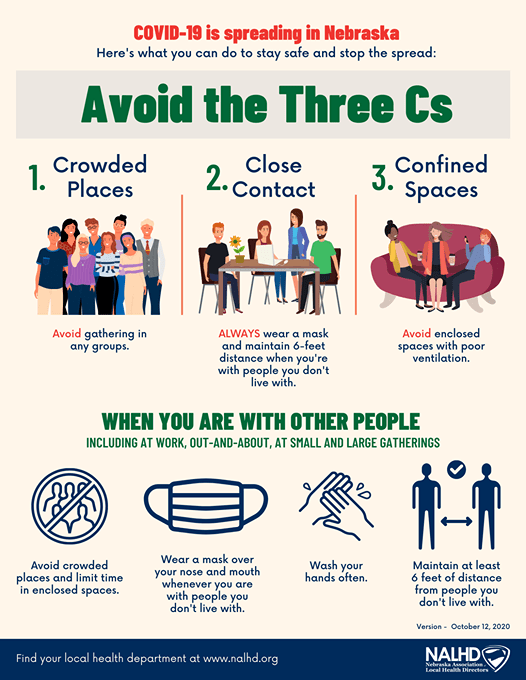 Three Rivers Public Health Department (3RPHD), which serves the counties of Dodge, Saunders, and Washington counties, is continuing to see cases within the health district.
"COVID-19 is spreading in Nebraska we need everyone to take precautions as we move through these extraordinary times, we need everyone to avoid the Three C's 1. Crowded Places, Close Contact, and Confined Spaces", said Terra Uhing, Executive Director at Three Rivers Public Health Department.
Sadly, we are reporting three new COVID-19 related deaths. A Dodge County man in his 70s. A Washington County woman in her 80s. A Dodge County woman in her 50s with underlying health conditions.
As a reminder 3RPHD updates the community risk dials each Wednesday, and the 3RPHD Data Dashboard is updated each weekday.
For questions or more information about COVID-19, please call Three Rivers at 402-727-5396, email info@3rphd.org or visit www.threeriverspublichealth.org