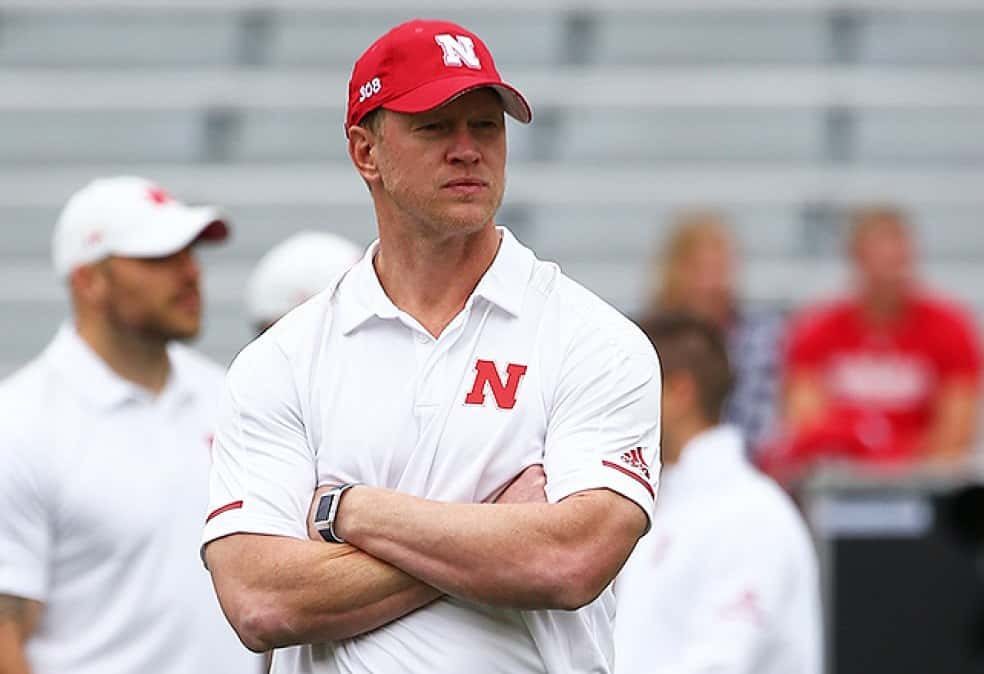 LINCOLN – Nebraska kicks off its season in 11 days and coach Scott Frost on Tuesday said he doesn't think the program has a clear pecking order at quarterback.
The assertion is the latest indicator that redshirt freshman Luke McCaffrey is making a hard charge at challenging junior and 21-game starter Adrian Martinez.
NU quarterbacks coach Mario Verduzco said last week that McCaffrey has had "a boatload" of repetitions with both the No. 1 and No. 2 offense and that he thinks that helps make up for the disparity between his game experience — 12 pass attempts and 24 rushing attempts in three games — compared with Martinez, who's been a full-time starter for two years.
The competition at quarterback is still being played out, as Frost mentioned after Tuesday practice that both Martinez and McCaffery capable players.  "Adrian is certainly playing well. Luke is certainly playing well. We feel like we have two guys at the top of that heap that are playing well enough to help us win games," Frost said. "Every position is a competition. We are going to have to make those decision pretty quickly, but have been impressed with both guys."