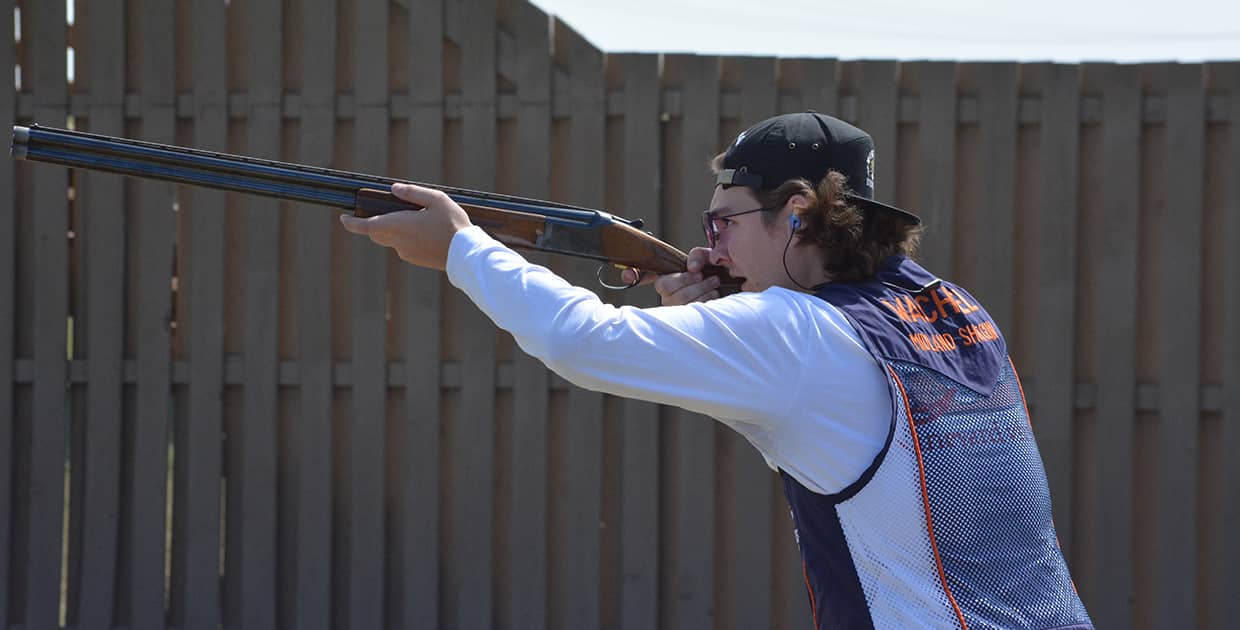 OMAHA, Neb. — Midland University opened the season over the weekend with a triangular versus Iowa Western Community College and Concordia University in Omaha, Neb. The teams began competition on Saturday with the Warrior's competing in Trap, Skeet and Double's Trap.
In Skeet, the Warriors shot a 485/500 for the team event which was good for 1st place. The five contributing scores for the Warriors included sophomore Jace Garza (99), senior Canyon Ferris (97), junior Dino Manuel (97), senior Ben Lowe (96), and senior Kaleb Scherer (96).
The Warriors had a pair of shooters in the top-three of the individual standings as Garza took 1st in the men's side after winning his shoot-off against Iowa Western's Clayton Moore 4-3 and Manuel earned 3rd place. In the Warrior's strongest event, American Trap, the team scored 494/500. Senior Preston Schnitzler, junior Charlie Wachtel, Garza, and Ferris each had 99s which tied for runner-up in the overall event. Callahan Healy and Hunter Reinig tied for the final spot with 98s.
The Warriors continued to find success in the individual and team portion of the shoot, this time in the Double's Trap event. Wachtel shot an impressive 50/50. Other contributors were Ferris (47), Garza (46), junior Casey Petersen (45), and junior Dalton Wilcox (45). Ferris' 47 led him to a 3rd place finish on the men's side.
In the final event of the weekend, the Warriors were four shy of Concordia who scored 433 for 1st place in Sporting Clays. Manuel led the way with an impressive 94 on the course. The other contributing scores included Kaleb Scherer (85), Reinig (84), Schnitzler (83), Wilcox (83), and freshman Josh Randall (83).
Overall, the Warrior's won three out of four team events and had several individual placings. The Warrior's ended up taking the HOA team award with a 1641 while Concordia was runner-up with 1626. Iowa Western totaled 1614 on the weekend. Manuel took home the HOA Male title and Canyon Ferris took home 3rd place HOA.
"For our first shoot of the year, we definitely started out on the right foot. We have plenty of things to work on and look to get some of our freshmen more reps, but we're off to a solid start and look forward to the rest of the season" said Head Coach Jake McThenia.
Next up for Midland will be their home shoot. The Warriors will be hosting teams on September 19-20th in Lincoln, Nebraska at Lincoln Trap and Skeet Club.