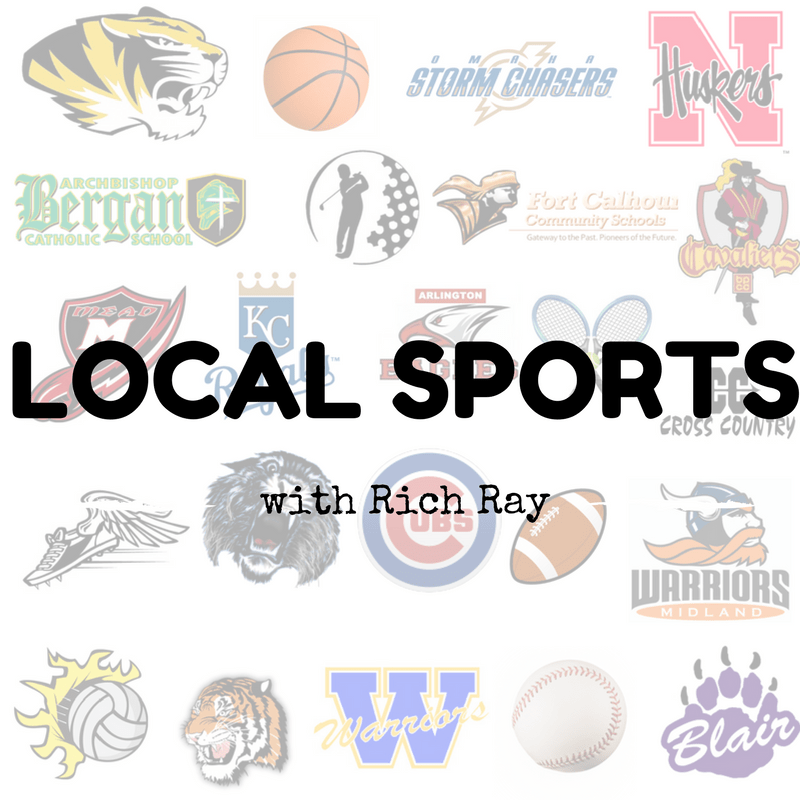 FREMONT – Last night in high school softball, Fremont dropped both games of a doubleheader at Norfolk to the Panthers, 3-2 and 7-2.  Fremont is 7-9 and host Lincoln Pius X in a 5pm doubleheader today at the Schilke Complex.  Game two at 7pm will be broadcast on Big Dog Country, 98.9 FM and 1340 AM.
The Bergan Cross Country teams ran at the Yutan Invite at Walnut Grove Park.  The Bergan boys finished 14th.  Sam Sleister was the top Bergan runner, finishing 41st in 21:12.  The Bergan girls were led by Sophie O'Neill who finished 15th in 23:46.
The Midland women's golf team finished fifth in the Warrior Invite at the Fremont Golf Club, yesterday.  The Warriors shot 406.  Erin Baum led Midland with a 94, finishing 13th.  Iowa Western CC won the meet with a 343.  Allison Temple of Bellevue won the meet with a 76.
Coming Up Today:
FHS Boys Tennis vs. Millard South- 4pm
FHS VB @ Lincoln High- 6:30pm
Bergan G Golf vs. Cedar Bluffs- 2:30pm- Valley View GC
Bergan VB vs. BRLD- in Lyons- 7pm
Blair SB @ Elkhorn- 6:30pm
Blair VB @ Elkhorn North- 7pm