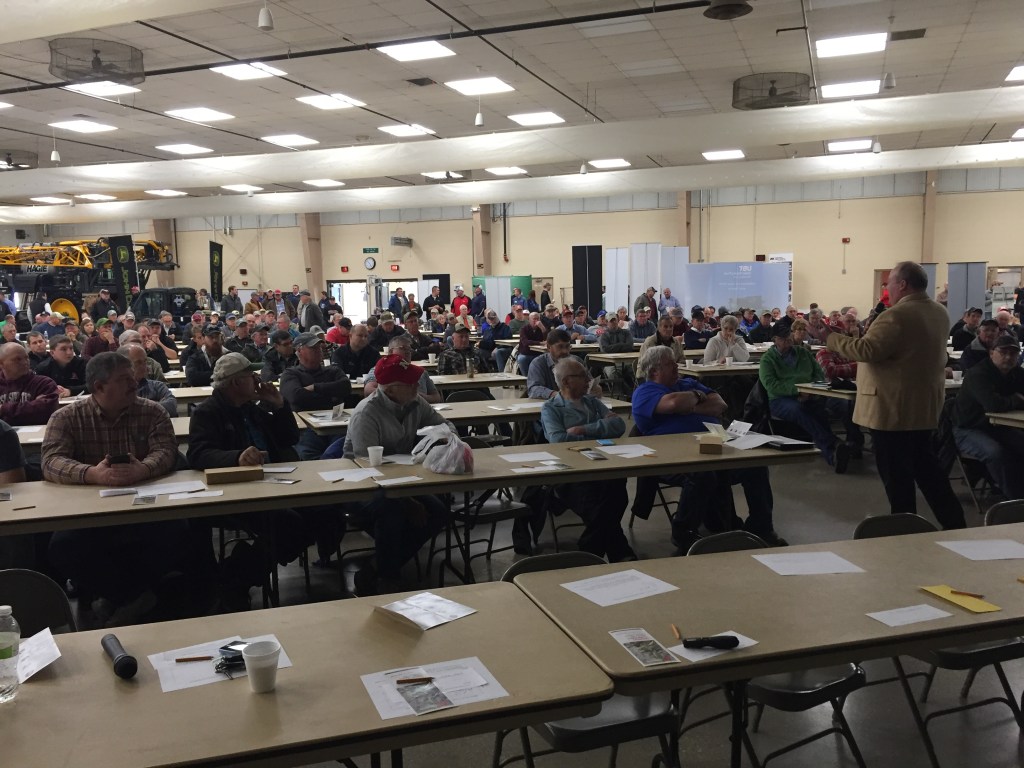 Photo Source: Crop Tech Cafe
FREMONT- The Fremont Corn Expo has been canceled due to the ongoing COVID-19 pandemic and the difficulty to provide this program to the quality level it deserves at this time.
Due to retirements and the current budget restrictions, there are four vacancies in Extension educator positions in agronomy, including the position in Dodge and Washington counties that leads the organization of the Fremont Corn Expo.
University of Nebraska Extension, host and organizer of the annual Fremont Corn Expo since it started in 2004, is normally held the first Thursday in January at the Christensen Field Event Center in Fremont.
"Planning for a large event that draws 50 agribusiness exhibitors and over 300 local farmers starts in earnest in September each year with signing various contracts and finalizing plans with keynote speakers," said Nathan Mueller, former Nebraska Extension Cropping Systems Educator for Dodge and Washington Counties, now serving Saline, Jefferson, and Gage counties in southeast Nebraska.
"The Expo is free and open to the public throughout the day and creates an environment where social interactions between farmers, exhibitors, speakers, and the local media is essential. Creating that type of social environment while prioritizing the safety of our community during COVID-19 would be difficult," said Angi Heller, Nebraska Extension Engagement Zone Coordinator for Dodge and surrounding counties.
While we will not have the Corn Expo in January 2021, all are encouraged to leverage resources from past expos including speaker presentations found at croptechcafe.org/fremontcornexpo/.
University of Nebraska Extension and our partners, including the Fremont Chamber, Nebraska Corn Growers Association, and the Nebraska Corn Board are dedicated to providing an atmosphere for local farmers and agribusinesses that the Fremont Corn Expo creates in future years.
Nebraska Extension will be continuing with the 2021 Successful Farmer Series streamed live and recorded on Friday mornings in January including one dedicated to corn production challenges in eastern Nebraska. Upcoming information on this series will be posted at lancaster.unl.edu/ag/successfulfarmerseries