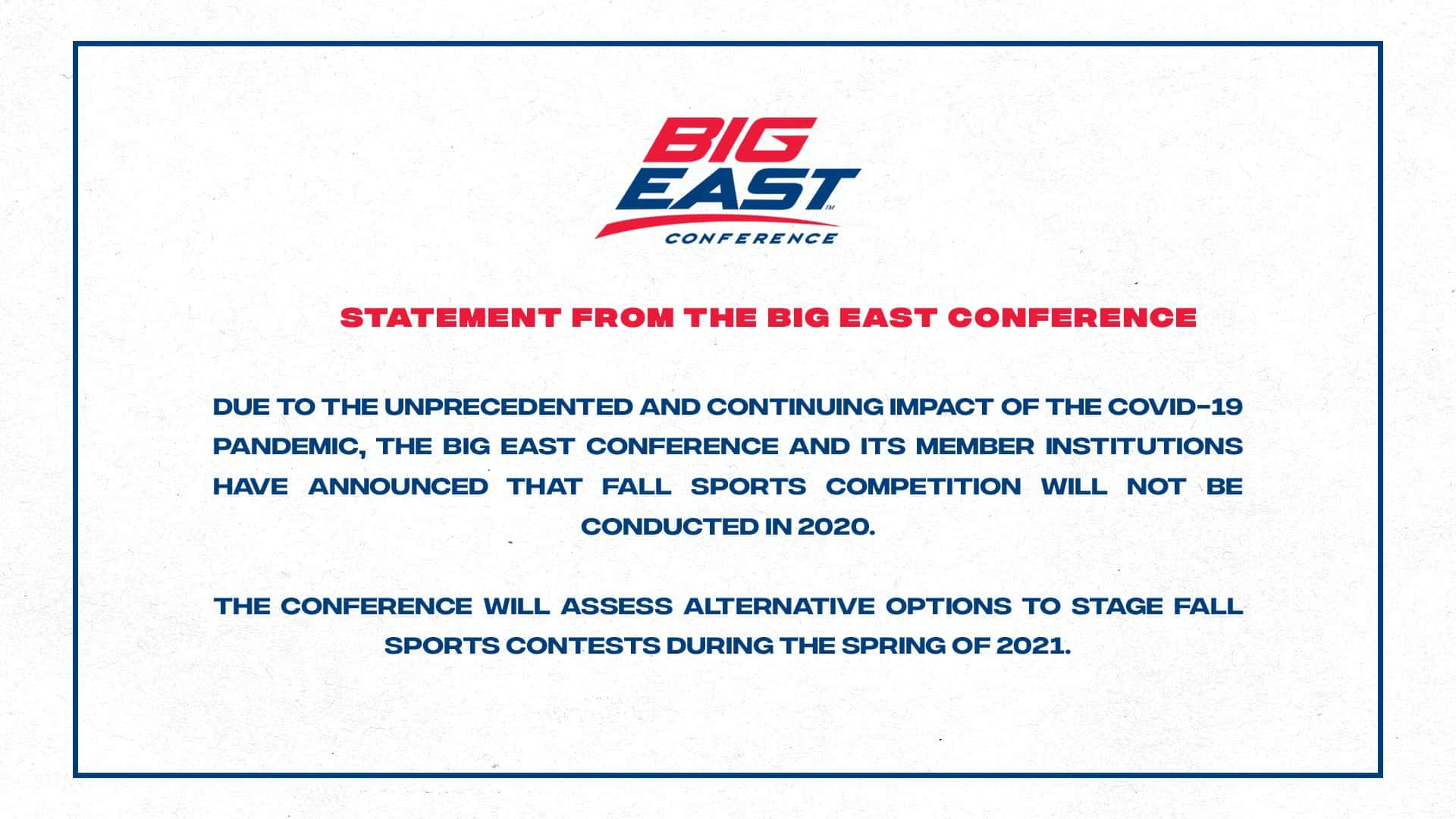 OMAHA – The Big East conference, of which Creighton Universit is a member, has joined the Big 10 and PAC-12 conferences in cancelling their Fall sports season.
"Due to the unprecedented and continuing impact of the COVID-19 pandemic, the BIG EAST Conference and its member institutions have announced that fall sports competition will not be conducted in 2020," said the conference in a release.
The decision was made in consultation with the Big East's  COVID-19 Task Force, an intra-conference medical advisory group that includes administrators, doctors, athletic trainers, student-athletes and national experts in global pandemics and infectious diseases.
The Conference will assess alternative options to stage fall sports contests during the spring of 2021.