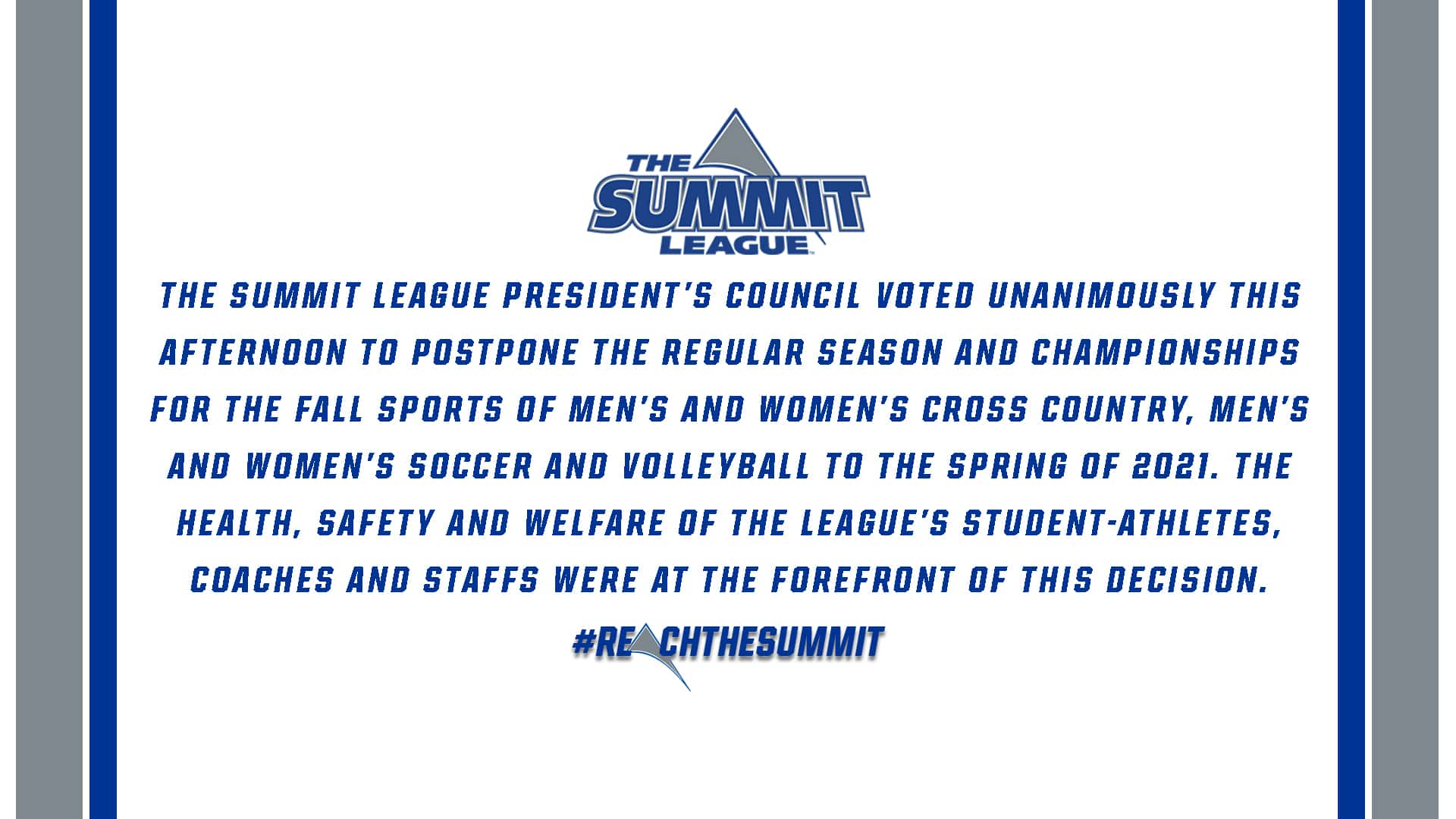 OMAHA – The Omaha Mavericks were the latest Nebraska team to see their league postpone fall sports late Monday evening.
The Summit League President's Council voted unanimously yesterday afternoon to postpone the regular season and championships for the fall sports of men's and women's cross country, men's and women's soccer and volleyball to the spring of 2021.
The health, safety and welfare of the league's student-athletes, coaches and staffs were at the forefront of this decision. A full press release relating to the decision is expected to come out on Tuesday.
Prior to Monday night's decision, the Summit League President's Council agreed to delay the start of fall sports for member institutions until Sept. 23 based upon the recommendation from the League's Joint Council due to the COVID-19 pandemic.