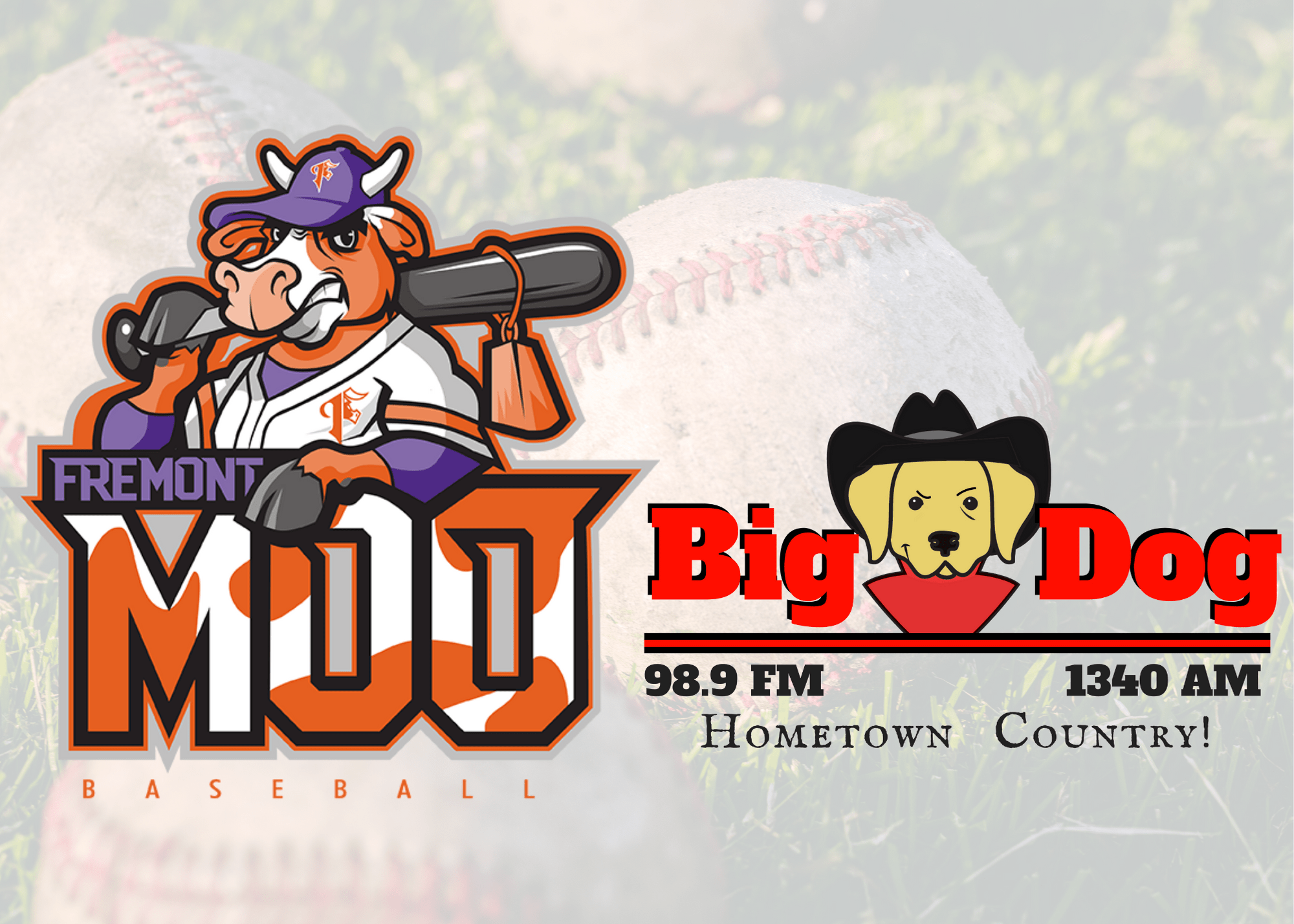 HASTINGS – For the second straight night, Fremont's offense throttled Hastings pitching, scoring 12 runs in the first four innings and never looking back in a 15-5 victory that put the Moo back atop the Clark Division standings.
Listen to the game recap:
Fremont's lineup has been unstoppable the last two nights, scoring a combined 33 runs on 38 hits while outscoring Hastings 33-11. This comes after the Moo were shutout for the first time Saturday night.
The Moo jumped all over Hastings in the first. Kanin Dodge lined an 0-2 pitch to left for a single. Jack Simonsen followed with an opposite-field single to right. Ronnie McBride lined a double to left to score Dodge, and Luke White followed with a two-run triple hammered to right. Reller drove in White with a single to center to make it 4-0.
Fremont added a pair in the second. Dillon Sears singled to center and stole second. Then, with two outs, McBride drew a walk, stole second, setting a new franchise record in stolen bases in a season. White ripped his second triple of the game, scoring Sears and McBride to make it 6-0.
Then in the fourth, the Moo doubled their lead. Dodge led off the inning with a walk. Simonsen singled to center, then Dodge and Simonsen scored on an error by the pitcher on a bunt by McBride, who went to third on the play. White singled to right to score McBride and make it 10-0 Moo. Reller singled to right, putting two on with none out, and back to back groundouts to short by Ryan Koski and Jaxson Simmerman scored White and Reller to make it 12-0 Fremont.
The Sodbusters cut into the Moo lead with two in the fourth and two in the fifth, but Fremont responded with two in the sixth. Reller led off with a double to left, then Taylor Howell reached on an error by the third baseman. A Simmerman sacrifice fly scored Reller, and a Dodge single to center scored Howell to make it 14-4. Fremont scored one in the eighth and Hastings tallied one in the bottom of the ninth to bring the final score to 15-5.
White paced the Moo offense, going 4-for-6 with two triples and five RBI. Simonsen also contributed a 4-for-6 performance with an RBI, while Brock Reller was 4-for-6 with an RBI. Every starting Moo hitter had either a hit or an RBI. James Scurto turned in his second straight solid start, scattering 10 hits in six innings while allowing four earned runs. The win evened his record for the season at 2-2.
The eight-game, week-long series between Hastings and Fremont continues Tuesday at Duncan Field at 6:35 pm, in a game that can be heard on fremontmoo.com