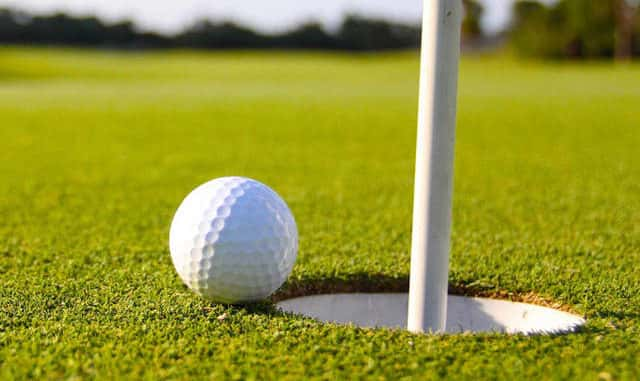 LINCOLN – One of the strongest fields in championship history is ready for the 46th Nebraska Women's Amateur Championship this week at The Country Club of Lincoln.
The championship, co-presented by the Nebraska Golf Association and Nebraska Women's Amateur Golf Association, begins Monday with the first round for the 48 players in the Championship Division. That field includes five past Nebraska Women's Amateur Champions, along with nine others who have won a different NGA title.
The defending champion Haley Thiele of Wahoo is back to try to win her third title in four years. She won last year at York Country Club in dominant fashion, cruising to her second title by eight strokes. She'll be joined by three of her younger sisters as well, including the 2016 Champion Hannah Thiele of Wahoo. Lauren Thiele, the 2019 Nebraska Girls' Match Play Champion, and Lindsey Thiele are also in the field.
The rest of the past champion contingent includes some players who have not competed in several years. Five-time champion Sarah Sasse-Kildow of Lincoln headlines that group. She was a first-team All-American at Nebraska, and won the Nebraska Women's Amateur in 1997 and 1998, then added three straight from 2000-2002.
Lincoln's Stephanie Kolbas is competing for the first time since 2015, when she finished fifth. Kolbas won the title in 2005 and 2007, the latter of which was a whopping 21-stroke victory. Lincoln's Heidi Stark, the 1996 Champion, rounds out the list of past champions. Stark and Kolbas were teammates at Nebraska as well.
Aurora's Danica Badura is another top contender looking to cap an incredible summer. Badura swept the NGA's girls' championships this year, winning the Nebraska Girls' Match Play in June and the Nebraska Girls' Amateur in July. The University of South Dakota commit is scheduled to play with Huskers Noor Ahmed and Lindsey Thiele at 8:50 a.m.
Haley Thiele will be joined by two other NGA champions, Kate Strickland of Lincoln and Ricki Hickstein of Chadron, at 9 a.m. Strickland is the 2018 Nebraska Girls' Amateur Champion and the 2019 Nebraska Women's Match Play Champion, while Hickstein won the 2017 Nebraska Girls' Amateur.
The 2020 Nebraska Women's Match Play Champion Katie Ruge of Omaha tees off at 8 a.m. along with the 2019 Nebraska Girls' Amateur Champion Kaitlyn Hanna of Omaha and Omaha Maverick golfer Mandi Granato.
A couple NGA champions will play alongside Kolbas, including two-time Nebraska Girls' Match Play Champion Megan Whittaker of Elkhorn and the 2016 Nebraska Girls' Amateur Champion Kirsten Baete of Beatrice.
Lacie Fox of Beemer, the 2017 Nebraska Girls' Match Play Champion, is competing in her second championship this summer after a return from injury. She'll play with UNK teammate Brandi Lemek of Doniphan, the 2018 NWAGA Player of the Year, and Madi Schlaepfer of Gering.
The Country Club of Lincoln is a par-72 layout that will measure around 5,924 yards for the championship. The championship features 54-holes of stroke play, with the Non-Championship Division playing 36 holes over the final two days. There are 36 players in that division.
Play begins at 7:40 a.m. for Monday's first round.