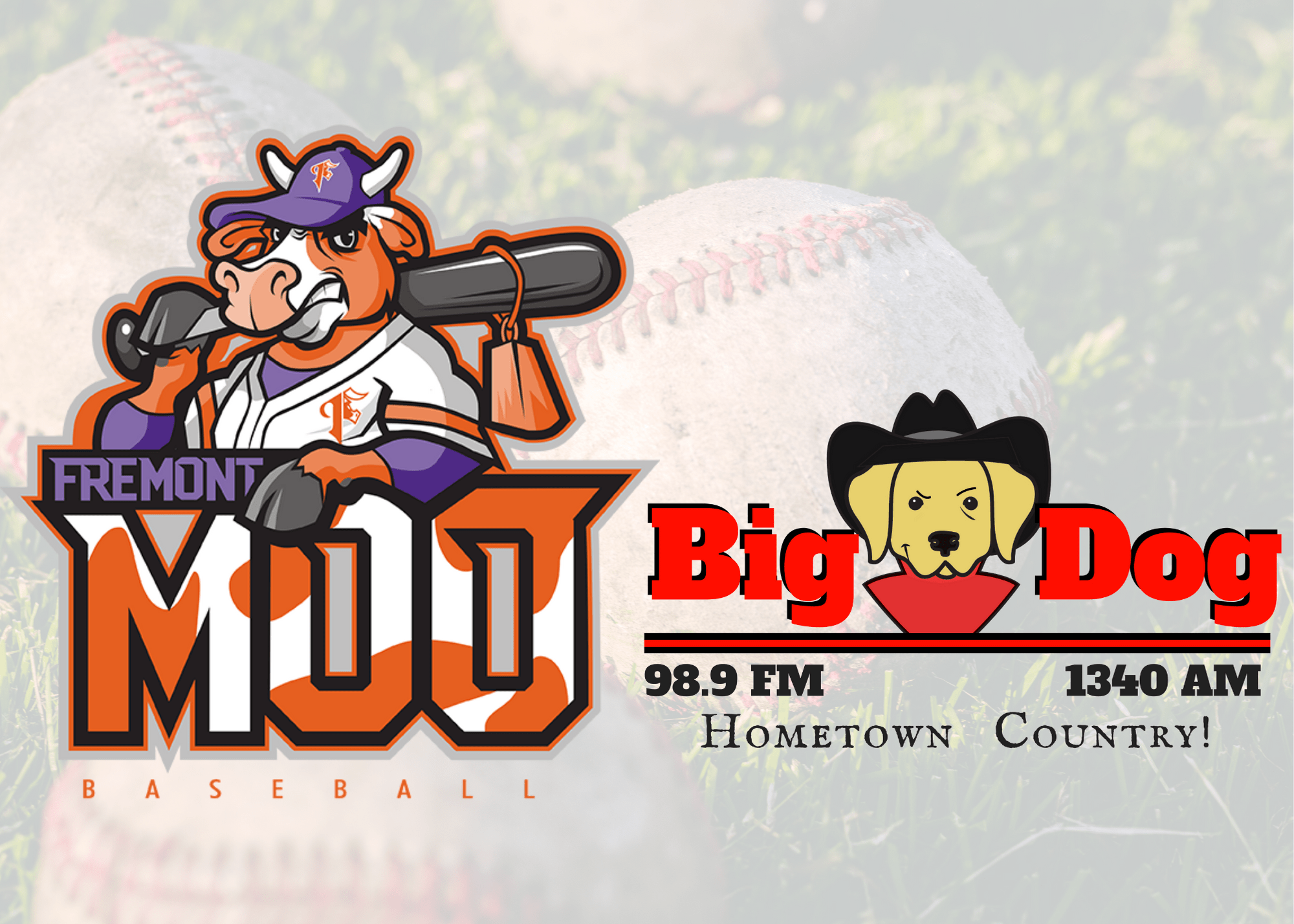 FREMONT – Fremont capitalized on Pierre's five errors and four batters, building an eight-run lead in an eventual 9-4 victory Wednesday night at Moller Field.
Listen to the game recap:
The win stretched the Moo's winning streak to a season-long five games, one shy of the franchise record. It also solidified Fremont's lead in the Clark Division, as the win coupled with Hastings' 4-1 loss at Western Nebraska pushed the lead in the Clark to 1.5 games.
James Scurto turned in his best start of the season, working through early struggles to pitch seven solid innings, allowing one run and six hits while striking out five. Scurto allowed just two hits over the final four innings in which he worked.
The Moo jumped out to a 2-0 lead in the first. Kanin Dodge led off the inning with a hit by pitch. Cooper Morrison singled to right, moving Dodge to third. With Ronnie McBride at the plate, Morrison stole second, and with the throw going to second, Dodge stole home. On the next pitch, McBride laced a double to left, scoring Morrison. The Trappers cut the lead in half in the top of the second, as Billy Moreland homered to left.
Fremont added a run in the fifth. With two outs, Ronnie McBride singled to left, stole second and scored on Taylor Howell's single to center, pushing the Moo lead to 3-1. Another two-out rally in the bottom of the sixth for Fremont resulted in five runs. With two outs, Owen Bischoff reached on an error. Kanin Dodge drew a walk, then Bischoff scored on Morrison's single to left. With runners at second and third, McBride lined a single to left, scoring Dodge and Morrison to push the lead to 6-1. McBride moved to second on a wild pickoff throw, then scored on Luke White's single to center to make it 7-1, Fremont. Howell walked and Simonsen singled to right to load the bases. A Chaney Dodge ground ball was mishandled by the shortstop, the third error of the inning, allowing White to score to make it 8-1 Moo. After Fremont scored in the eighth, Pierre scored a run in the eighth and two in the ninth but drew no closer.
McBride paced the offense, going 3-for-4 with three RBI and a double. White was 2-for-4 with and RBI, while Morrison extended his hitting streak to 10 games. Fremont has won five in a row, by a combined score of 52-22. The Moo has scored at least nine runs in four of the five games of the winning streak.
The Moo and Trappers will conclude their three-game series and season series Thursday night at historic Moller Field (750 S. Broad Street, Fremont, Neb.). First pitch is slated for 7:05 pm.