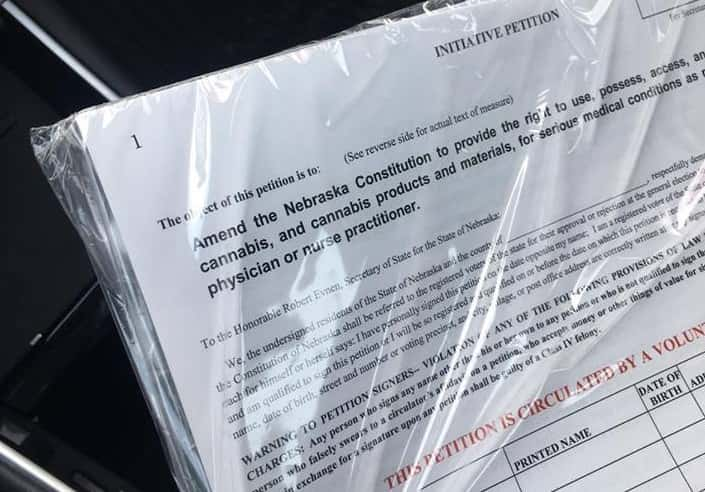 LINCOLN – The medical marijuana ballot initiative in Nebraska reached another checkpoint in making its way to the 2020 voting booth.
Nebraskans for Medical Marijuana, the volunteer based organization behind the signature drive to get the initiative on the November ballot, said on Monday that the State has confirmed over 196,000 signatures turned in. "We just heard back from the Secretary of State that Nebraskans for Medical Marijuana turned in (unofficially) over 196,000 raw signatures!" said the group in a Facebook post. "Our petition sheets are now headed to individual counties to be validated."
Each county's election office will verify that only one signature per person is counted, all signatures are valid, and that the signer meets the criteria to have their signature count toward the ballot initiative
If passed, the imitative will amend the Nebraska Constitution to provide Nebraskans the right to use, possess, access, and safely produce cannabis, and cannabis products and materials, for serious medical conditions as recommended by a physician or nurse practitioner.
You can read the full text of the initiative by clicking here.