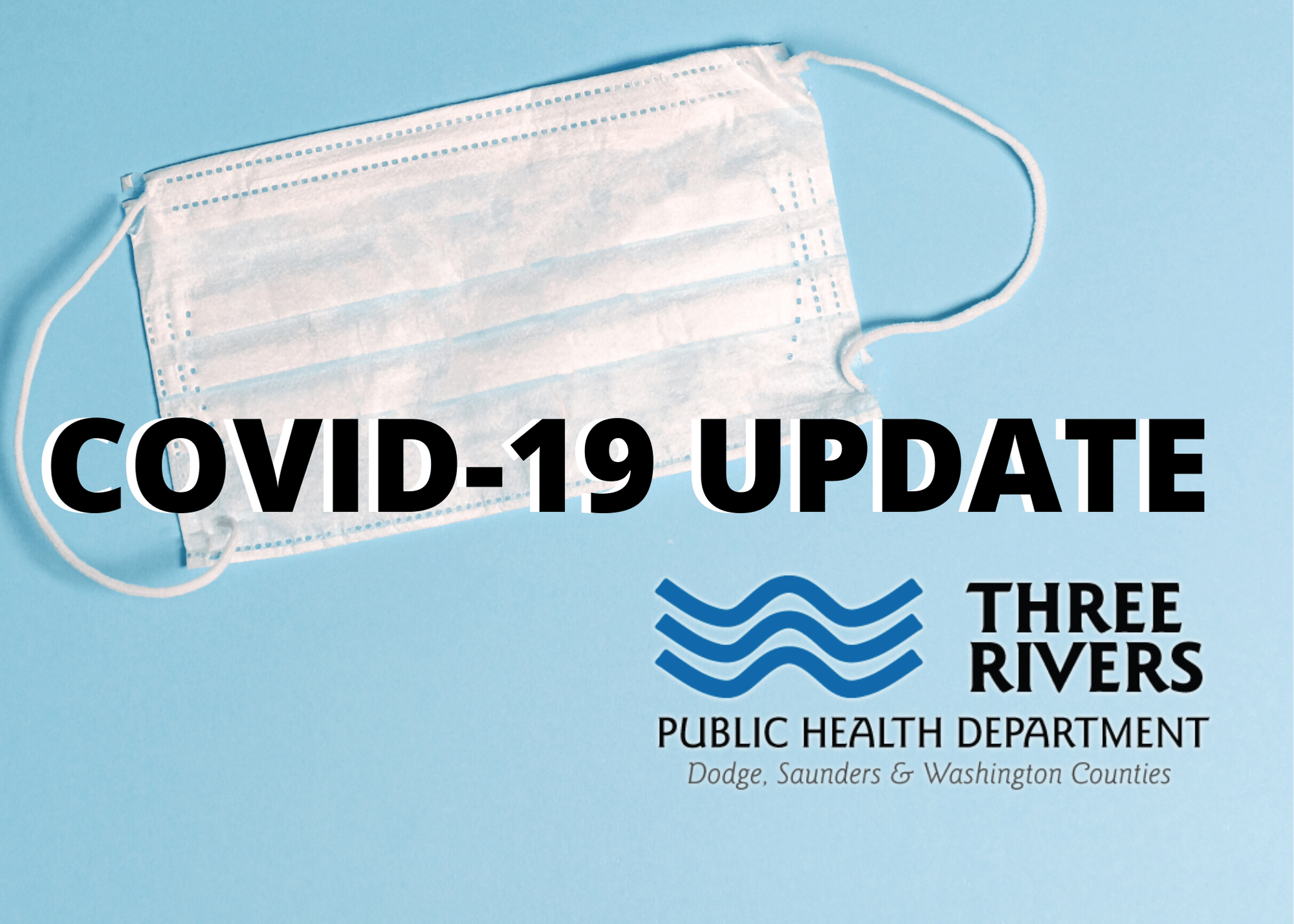 FREMONT – Three Rivers Public Health Department (3RPHD) reported another increase of cases in local COVID-19 infections today.
Dodge County: 753 cases (+6)
Saunders County:  120 cases (+7)
Washington County:  95 cases (+6)
Total 3RPHD Case Count: 968 cases (+19)
"Since Monday we have seen an increase in the number of cases across all of the counties that we serve—7 in Saunders County, 6 in Washington County and 6 in Dodge County," said Terra Uhing, Three Rivers Public Health Department, Executive Director.  "We all have to do our part to help keep others healthy –stay home if you are sick, wash your hands and wear a mask when you are not able to physical distance."
The local COVID-19 risk dial shows an increased risk of transmission this week when compared to last week. Mask usage is urged in all indoor situations: this includes shopping trips. Mask usage is of the utmost importance in situations that involve interactions lasting longer than 15 minutes with persons outside of your immediate household.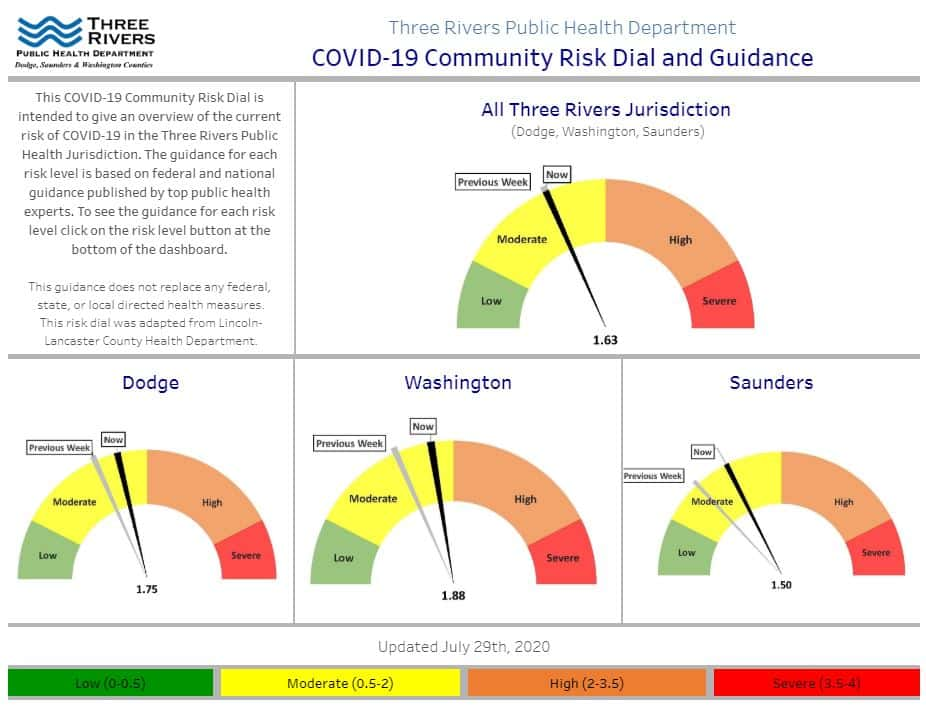 Hospitalization Data
 As of Wednesday afternoon, the Omaha Metropolitan Health Care Coalition (OMHCC) which consists of hospitals in Dodge, Saunders, Washington, Douglas and Sarpy county, reported 235 medical beds available (-112 beds compared to Monday) and 96 patients hospitalized with COVID-19, an increase of 10 hospitalizations in the last 48 hours.
Of the 429 ventilators available to area hospitals, 119 were in use, including 7 for confirmed COVID-19 patients.
Stop the Spread
You can spread COVID-19 even if you don't feel sick. You can pass the disease to someone else before you have symptoms; you can spread the disease even if you never develop any symptoms at all.
When people who have contracted the infection come in contact with high-risk people, there can be deadly consequences. The elderly, those with chronic or pre-existing health conditions, the immune-compromised, pregnant people, those recovering from cancer, and many others are at high risk of complications and hospitalization when they contract COVID-19. Wear a mask to protect these vulnerable populations.
Read the CDC study showing higher risk of hospitalization/ventilation for pregnant persons.
If you have been exposed to a person who has tested positive for COVID-19, then you need to quarantine at home for two weeks. (As a reminder, an exposure is defined as being within 6 feet of someone for 15 minutes.)