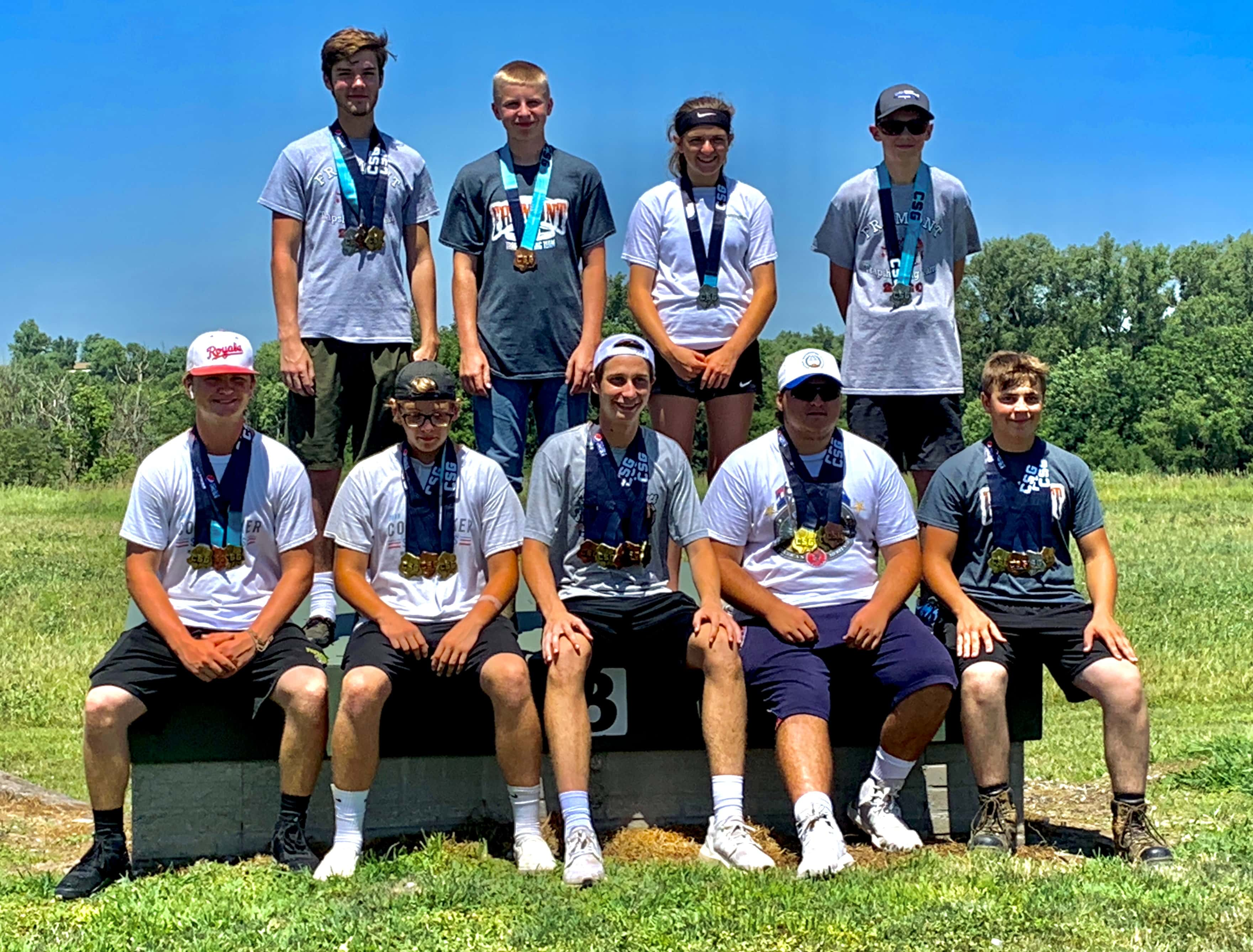 LINCOLN – The Fremont Trap Team participated in the 2020 Cornhusker State Games at Lincoln Isaak Walton on 7-18-2020. 185 total shooters from 6th through 12th grades participated.
Results:
Fremont Team "B"
16 yard Team event, Gold – 230/250
Handicap Team event, Bronze – 214/250
Overall Team event, Gold 444/500
Team Members:
Ben Menking, Ben Wilson, Austin Hofts, Daylon Heater & Dalton Blaha
Other Individual awards:
Wyatt Widman: Bronze JR Overall event 47/50 (1st in the 6th grade category)
Sam Arnett: Silver-16 yard, Gold 24/25 yard (both in a shoot-off) and Bronze in the overall event.
Abby Johnson: Silver– Lady 16 yard event.
Dalton Blaha: Silver 24/25 yard event. (shoot-off)
Grant Rump: Silver 18/19 yard event. (shoot-off)
Austin Hofts: Bronze 16 yard event & silver 24/25 yard event (both in a shoot-off)