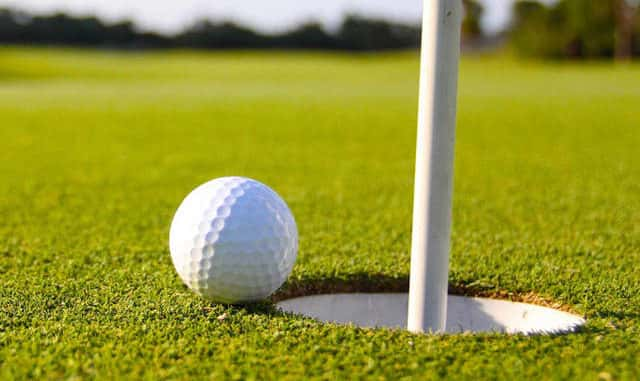 FREMONT – The 17th Annual Fremont Public School Foundation Golf tournament, also known as "The Jim Ebers Classic" will be held on Monday, July 13th at the Fremont Golf Club.
Seven years ago, the Foundation Golf Tournament name was changed
to the "Jim Ebers Golf Classic" in honor of long-time and enthusiastic
Fremont Public School advocate Jim Ebers. As a member of the
Foundation Board, Jim always supported and played in this event, even
in his years of declining health. The renaming of the event is intended to
provide a lasting tribute to Jim, who also loved the game of golf.
"It' s one of our major fundraisers," said FPS Foundation's Joe Sajevic, "The money raised will go to support the projects throughout the year for the Public School Foundation."
The Fremont Public School Foundation supports the Fremont Public Schools in a variety of ways. The Foundation takes the lead for fund raising for major projects, like Chromebooks for all students, FHS Track and Field renovation, iPads for student learning, LED Projectors in every classroom, Automatic External Defibrillators in all Fremont Schools and the Nell McPherson Theatre and stage renovation.
The cost to golf in the Jim Ebers Classic is $125 per player, $85 per player for those who are members of the Fremont Golf Club. Registration for the Classic is open, and registration forms can be found on the Fremont Public Schools website (CLICK HERE) Teams can pay ahead of time or at the event, but must register by July 7th.