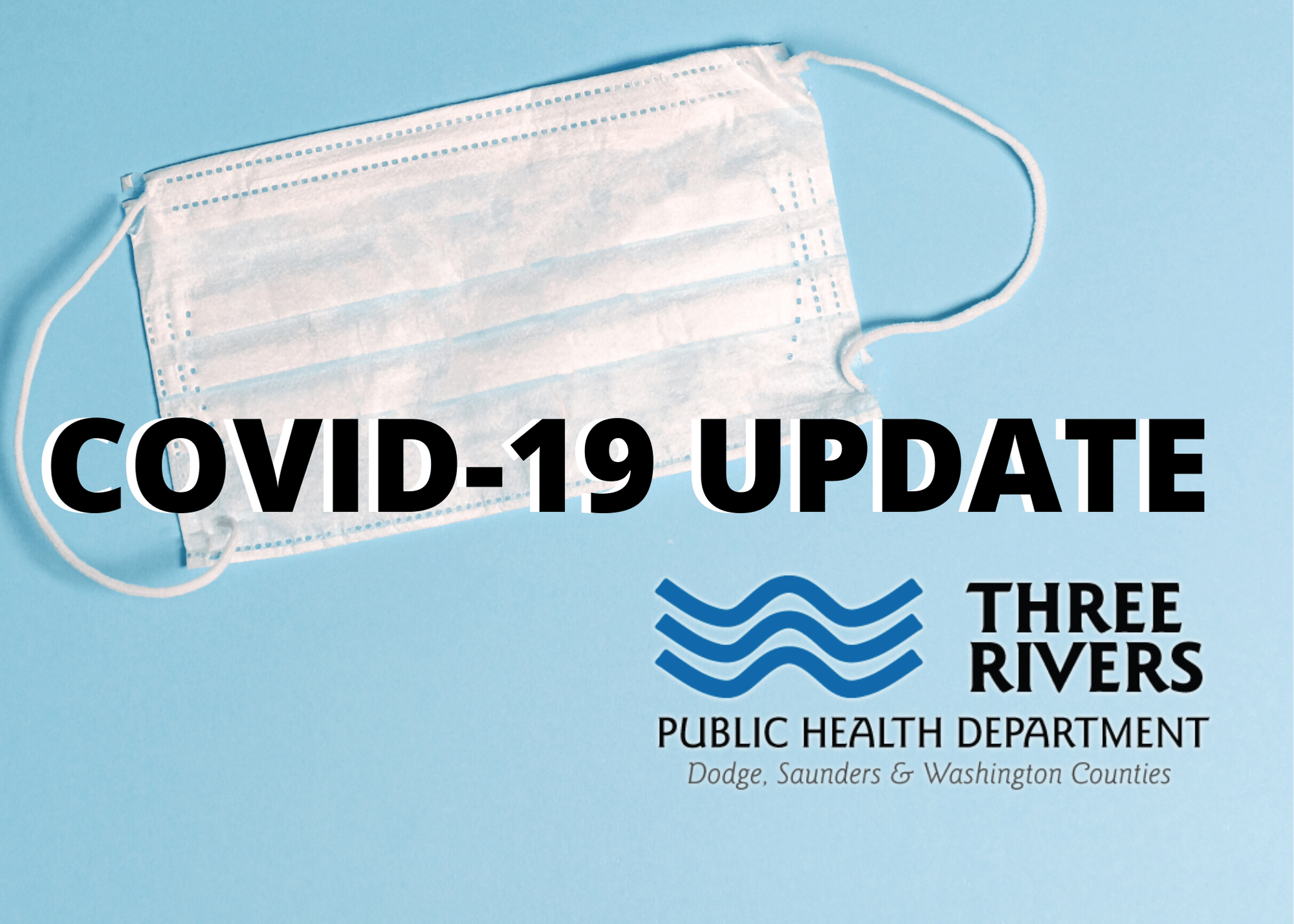 The Three Rivers Public Health Department (3RPHD) has unveiled its very own COVID-19 Dashboard. It is updated every Monday, Wednesday, and Friday.
The dashboard includes: 
Cases detected and not detected each day
The positivity rate in 3RPHD District
Confirmed cases by age
Cases by county
Total tests completed in 3RPHD
Monthly lab results
Three most recent press releases for Covid-19 in 3RPHD District
To view this dashboard click here: Three Rivers Dashboard 
As some restrictions due to COVID -19 are relaxed, 3RPHD asks you to remember the basics. Maintain social distancing, wear a cloth mask in public, and wash your hands often for 20 seconds with soap and water. It is time to take care of yourself and remember to reach out and help others when you can.
Test Nebraska is here and 3RPHD is encouraging more individuals to seek testing. Help them identify cases, predict and give employers and the public reassurance that those who have COVID-19 know it and are staying home. Visit https://www.testnebraska.com/en to take the test and see the schedule. There is no cost for this test through Test Nebraska.
Why is it important to consider testing?
The sooner 3RPHD can identify COVID-19 cases, the sooner we can get back to our normal way of life.
In addition to social distancing, widespread testing is a proven, effective way to combat the spread of COVID-19.
Testing gives us crucial data that we need to track the spread of the virus, contain it, and to help find a cure and save lives.
For more information about COVID-19 please visit www.threeriverspublichealth.org, http://dhhs.ne.gov/coronavirus
This is the most updated information on testing TestNebraska testing locations as of Monday, June 22nd at 4:00 pm.