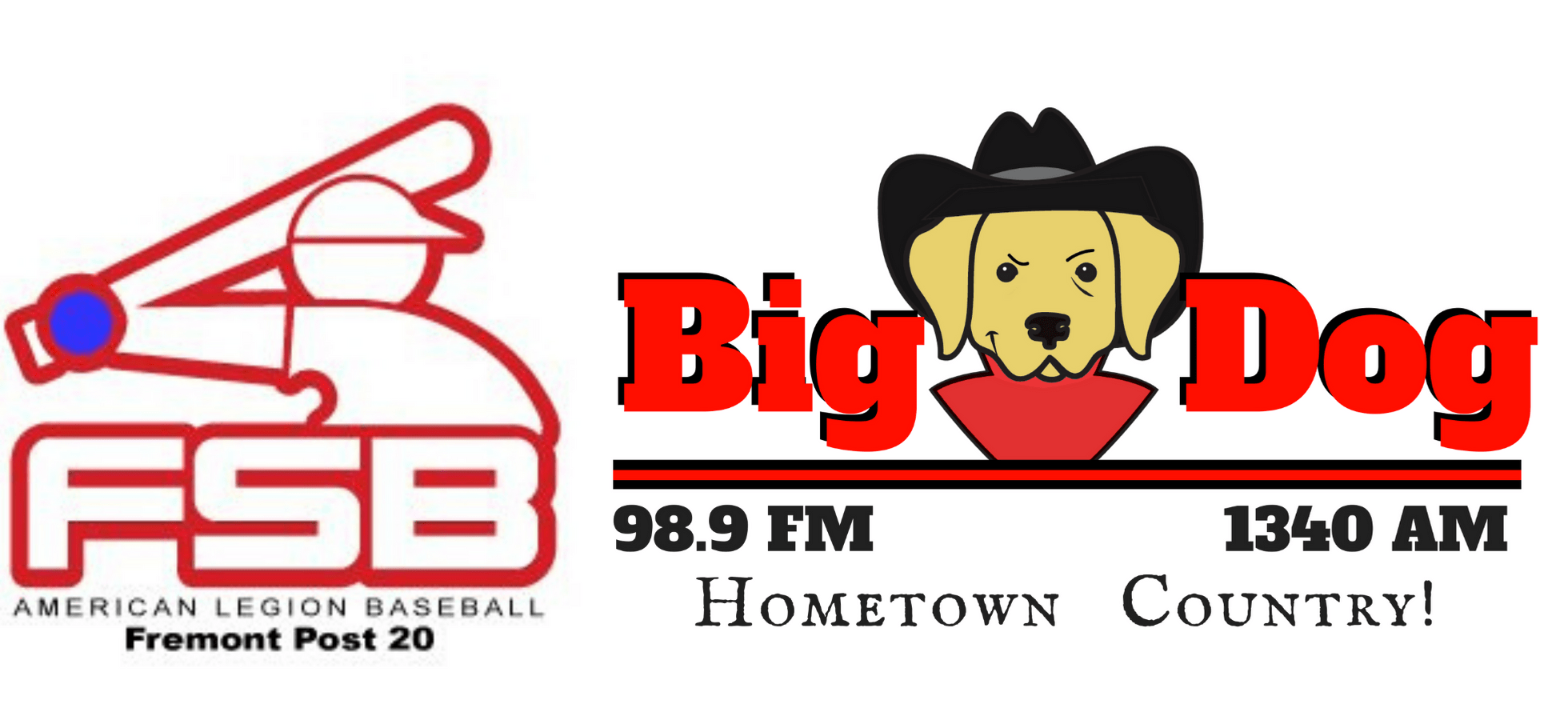 FREMONT – Better late than never: baseball season is finally getting underway – as long as the weather cooperates.
Weather permitting, the First State Bank American Legion Seniors baseball team will begin its season today.  The seniors play at Columbus in a doubleheader, beginning at 5:30pm.  Both games will be broadcast tonight on Big Dog Country, 98.9 FM and 1340 AM. (Or click to STREAM ONLINE) 
In May, the American Legion Baseball league announced that teams would be allowed to play a regular season. No post season play will be held this summer, according to the league.
Big Dog 98.9 and 1340 will broadcast 11 FSB games this summer, through July 30th. See the full Summer Broadcast Schedule by
clicking here.