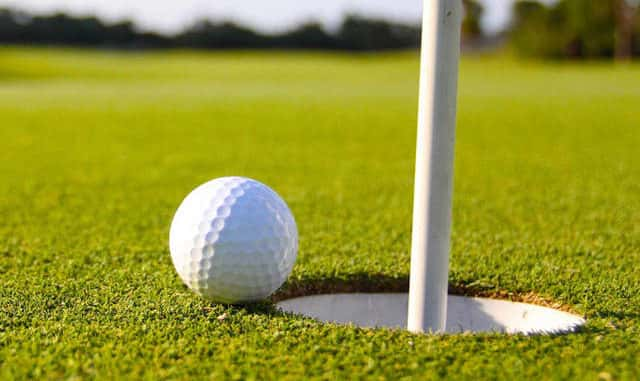 OAKLAND – After day one of the 31st Nebraska Junior Match Play and 58th Nebraska Girls' Match Play Championships at Oakland Golf Club, eight boys and four girls remain.
Three of the top four seeds advanced to the semifinals on the girls' side, including the No. 16 seed Elly Speece of La Vista. Speece pulled off the rare upset over the No. 1 seed in the opening round, defeating the qualifying medalist Lindsey Thiele of Wahoo. Speece won the match, 4 and 3, then picked up another win over her Papillion-La Vista teammate Sydney Taake of Papillion in the quarterfinals, 2 and 1.
No. 3 seed Nicole Kolbas played the fewest holes of the day, needing just 26 holes to win her two matches. She picked up a 5-and-4 win in the Round of 16, and then rolled to a 7-and-6 win over the defending champion Lauren Thiele of Wahoo. Kolbas made the turn at 5 up, and then chipped in for birdie on the par-3 10th hole, before closing out the match two holes later.
On the boys' side, the No. 1 seed Isaac Heimes of Norfolk was the first one to punch his ticket to the quarterfinals after a 2-and-1 victory over Lincoln's Jason Kolbas. Heimes won the first three holes of the match and never relinquished his lead. Heimes also won his first match 5 and 4 over Jackson Benge of Omaha.
The final quarterfinal features a couple of northeast Nebraska stars, with Norfolk's Jake Kluver squaring up against Oakland's Ian Lundquist. Lundquist played only 28 holes to win both of his matches, while Kluver won each of his 3 and 2.
Starting times for Thursday's rounds have been moved up an hour, due to forecasted thunderstorms in the afternoon, with matches beginning at 7 a.m.