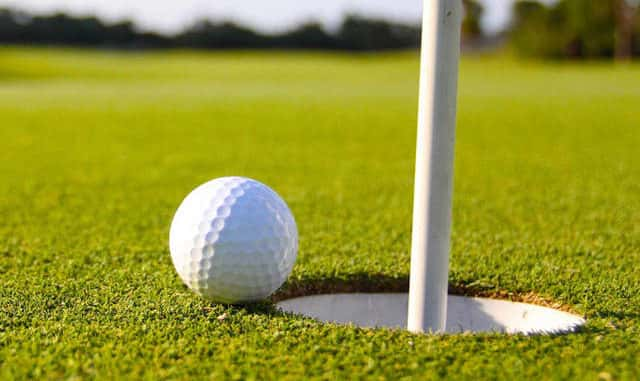 OAKLAND – Stroke Play Qualifying has concluded at the 31st Nebraska Junior Match Play and 58th Nebraska Girls' Match Play Championships, and the match play brackets are set.
Wahoo's Lindsey Thiele will be the No. 1 seed on the girls' side. Her 74 (+2) claimed the medalist honors by a stroke over Emily Karmazin of Omaha. Thiele's rollercoaster of a round included four birdies and six bogeys. With a win in this championship, Lindsey would become the fourth Thiele sister to host the trophy, joining her sisters Haley, Hannah and Lauren as a champion.
The defending champion, and younger sister, Lauren Thiele, is in the bracket this year as well. She shot a 79 (+7) to claim the No. 6 seed. Lindsey faces off against Elly Speece of La Vista in the morning, and Lauren will play Ali Boswell of Gering.