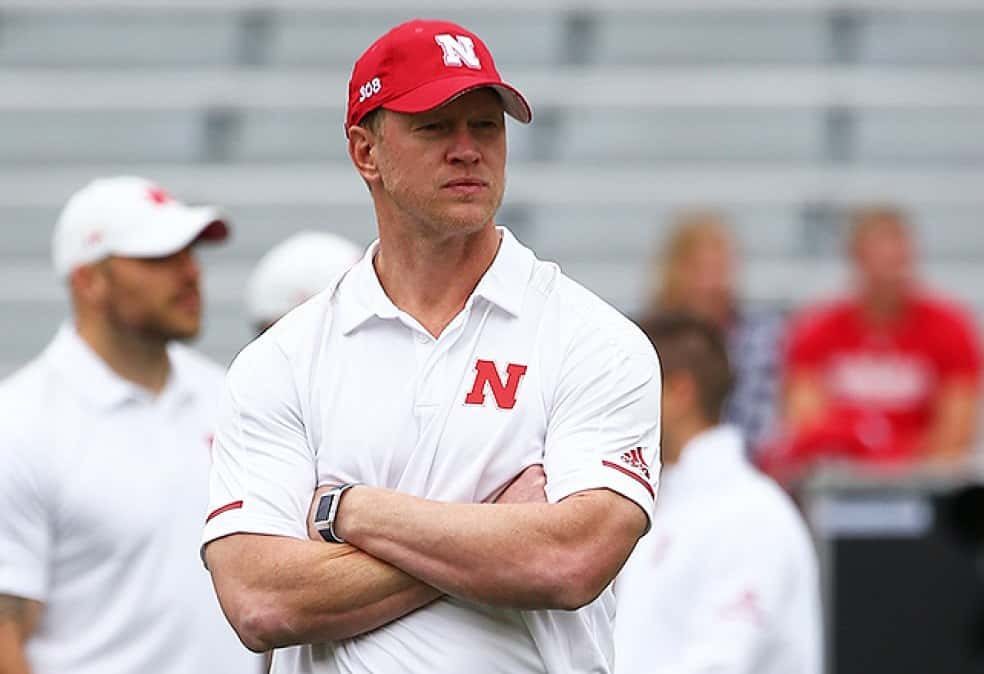 LINCOLN – Despite losing most of its spring practices and returning all five starters, Nebraska expects its offensive line to look different this season.
In a Zoom call with reporters Tuesday, NU coach Scott Frost said senior Matt Farniok will begin working at right guard following 24 straight starts at right tackle the last two seasons. The move will likely allow redshirt freshman Bryce Benhart — a headline recruit in the 2019 class — the opportunity to take over the tackle spot.
Senior Brenden Jaimes is set for his fourth year as a starter at left tackle, and sophomore Cam Jurgens is on track to resume his duties at center.
The plan is different from what the Huskers wanted to explore in the spring, when coaches said the 6-foot-6, 335-pound Farniok would get a long look at left guard. This way, Frost said the transition for Farniok to return to right tackle — if necessary — is much smoother. Farniok has experience on the interior after starting two games at right guard as a redshirt freshman in 2017.
Frost said the 6-9, 295-pound Benhart is among those NU is "counting on to be a player for us this year," adding that the 13 missed spring practices would have offered valuable reps for him and other young players.
Nebraska could get back some of that work with two weeks of minicamp-style workouts in late July — assuming that's approved by the NCAA this week — before standard fall camp begins in the ramp up to the Sept. 5 season opener. Still, Frost said the pandemic-related shutdowns have forced the Huskers to "fast track" some personnel moves they would have had more time to ponder in a normal offseason.
The competition at left guard will include junior Trent Hixson — who started all 12 games at the position last year — along with senior Boe Wilson, last year's starting right guard. Redshirt freshman Ethan Piper is another candidate whom coaches spoke highly of in the spring.