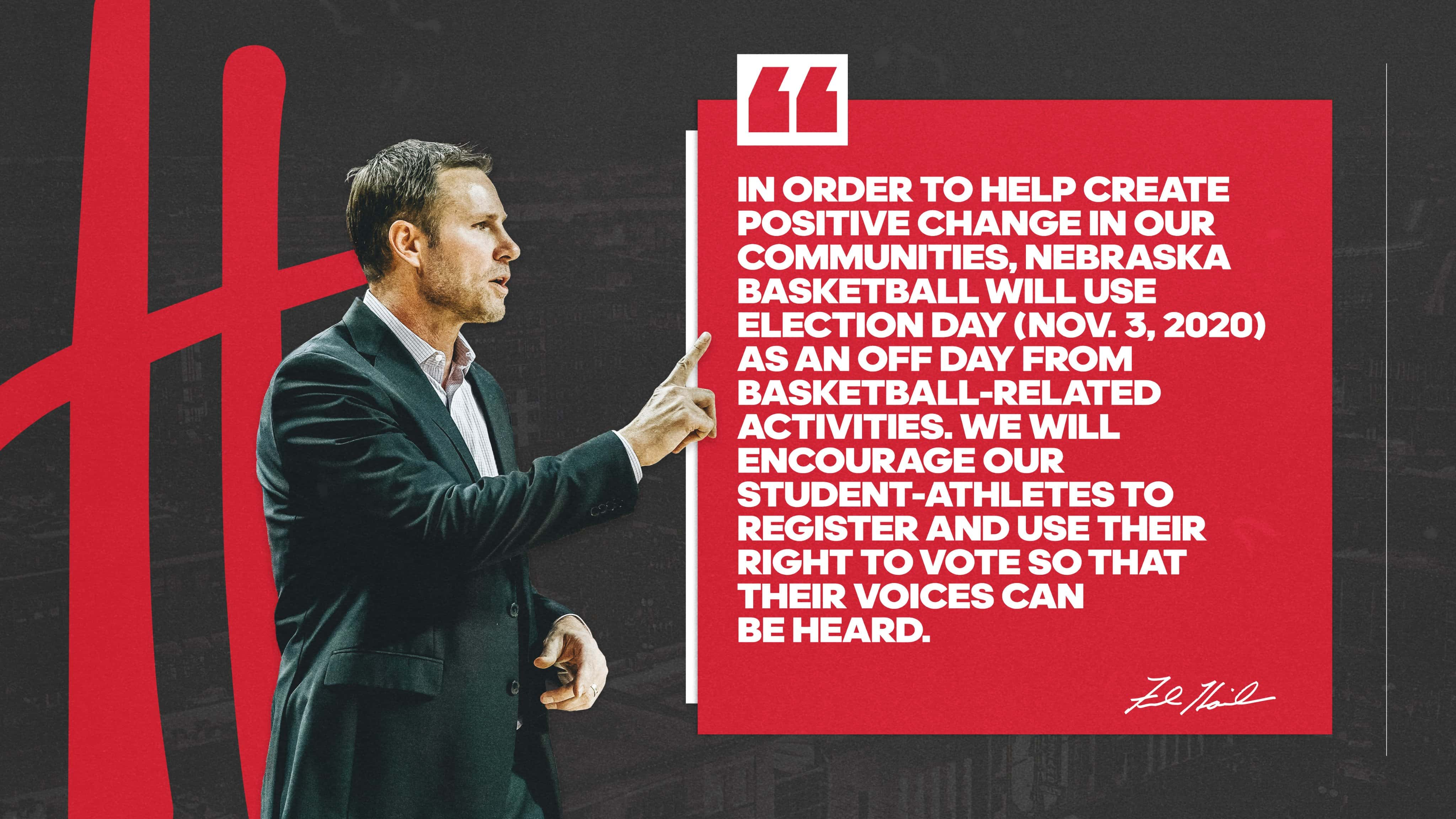 LINCOLN – Fred Hoiberg announced Wednesday that his team will cease sports related activities on Election Day 2020 to encourage student-athletes to vote.
Hoiberg is the first coach at Nebraska to publicly join a growing movement among athletic departments across the country urging the NCAA to take a break from all athletic activities on November 3rd, the day of the 2020 election, to embolden and enable student-athletes to participate in the democratic process.
A petition being shared on Twitter and the hashtag #AllVoteNoPlay has been circulating all week, and has been endorsed by LSU football coach Ed Orgeron, Gonzaga basketball coach Mark Few and others. Golden State Warriors coach Steve Kerr also is a prominent proponent of the movement.
By November 3rd, Nebraska's basketball team will be weeks into preparation for the 2020-21 season, and will likely already have played in an exhibition game, with the season opener likely days away.