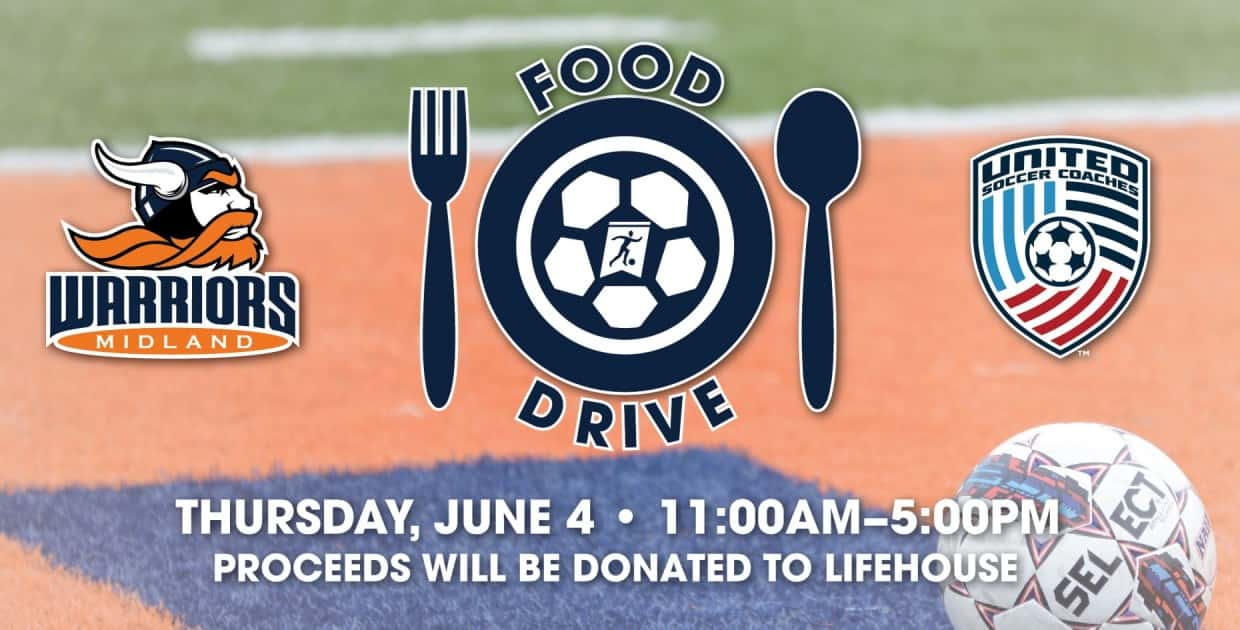 FREMONT, Neb. – Midland University's men's and women's soccer teams will be holding a food drive in conjunction with Soccer United Against Hunger and United Soccer Coaches. More than 500 soccer programs around the country are teaming up to provide assistance to those in need during the COVID-19 pandemic.
Midland coaches and players will be setting up a tent in front of the Hy-Vee store on 23rd Street in Fremont on Thursday, June 4. They will be accepting food donations that will be collected from 11:00 a.m. to 5:00 p.m., with proceeds going to LifeHouse in Fremont.
"It is important to our programs to support our community and assist those in need during this time of uncertainty," said Raphael Martinez, Midland men's soccer head coach. "Joined by soccer programs throughout the country, the Soccer United Against Hunger project allows for positive, lasting impacts within our communities beyond the soccer pitch and our sport."
For more information on the Soccer United Against Hunger initiative, visit www.soccerunitedagainsthunger.com.