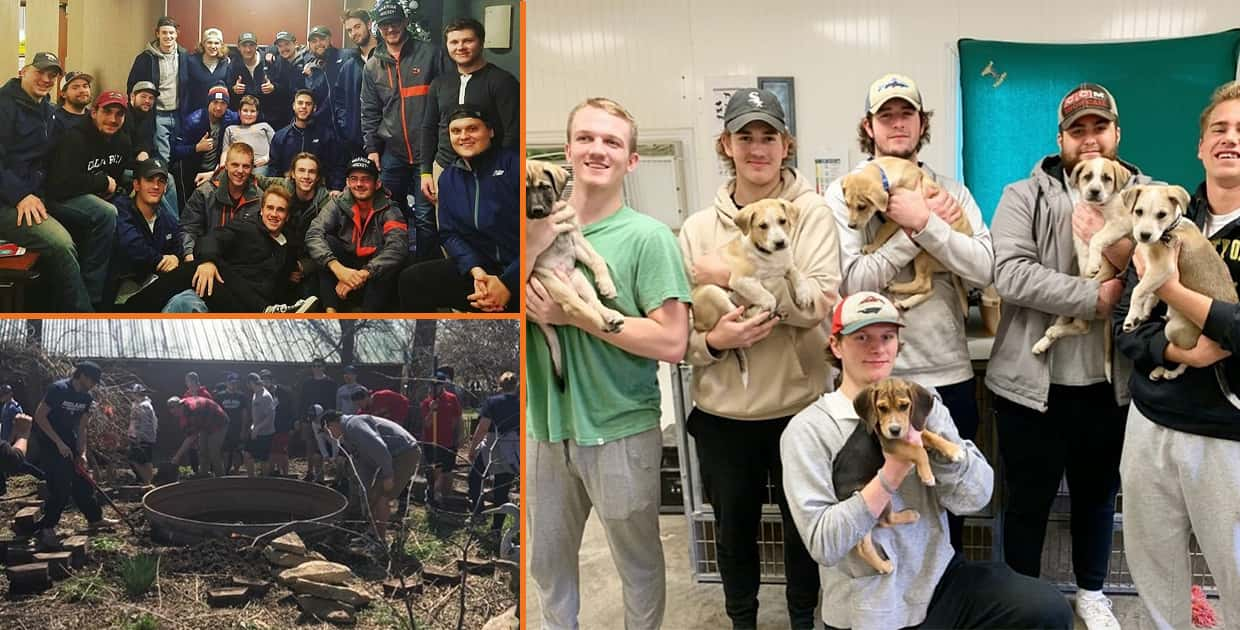 TROY, Mich. – The American Collegiate Hockey Association (ACHA) has announced the winners of the association's annual Community Service Awards, recognizing outstanding contributions to their local community and/or charitable organizations and representation of the ACHA during the 2019-2020 season.  As part of its Community Services program, the ACHA honored one club from each of the ACHA's five divisions for activities done as a team.
Midland University is the winner of the ACHA Men's Division 1 Community Service Award for their multiple community and charitable efforts with Learn to Skate and youth hockey events, volunteering opportunities at the local animal shelter, reading to elementary school students, working concessions for on-campus events, assisting an elderly couple with weekend projects on their local farm, and adopting Jacoby as a member of the Midland team while also attending Jacoby's wheelchair dodgeball and basketball tournaments.  ACHA M1 CSA Honorable Mention:  University of Arizona; Drexel University.
Lakehead University was named the winner of the ACHA Women's Division 2 Community Service Award as well as the ACHA Overall Community Service Award, which encompasses all three ACHA Men's Divisions and two Women's Divisions. Other divisional winners included; McKendree University (ACHA Women's Division 1), University of Mary (ACHA Men's Division 2), and George Mason University (ACHA Men's Division 3).
"This is a great honor for our team and our university," commented Midland head coach Jason Cirone. "We emphasize when we recruit our players that they are more than just hockey player. Over the past few seasons our guys have embraced that. From helping out young skaters after our practices to volunteering at the humane society and so much more, our guys have been great ambassadors on campus and in the community."