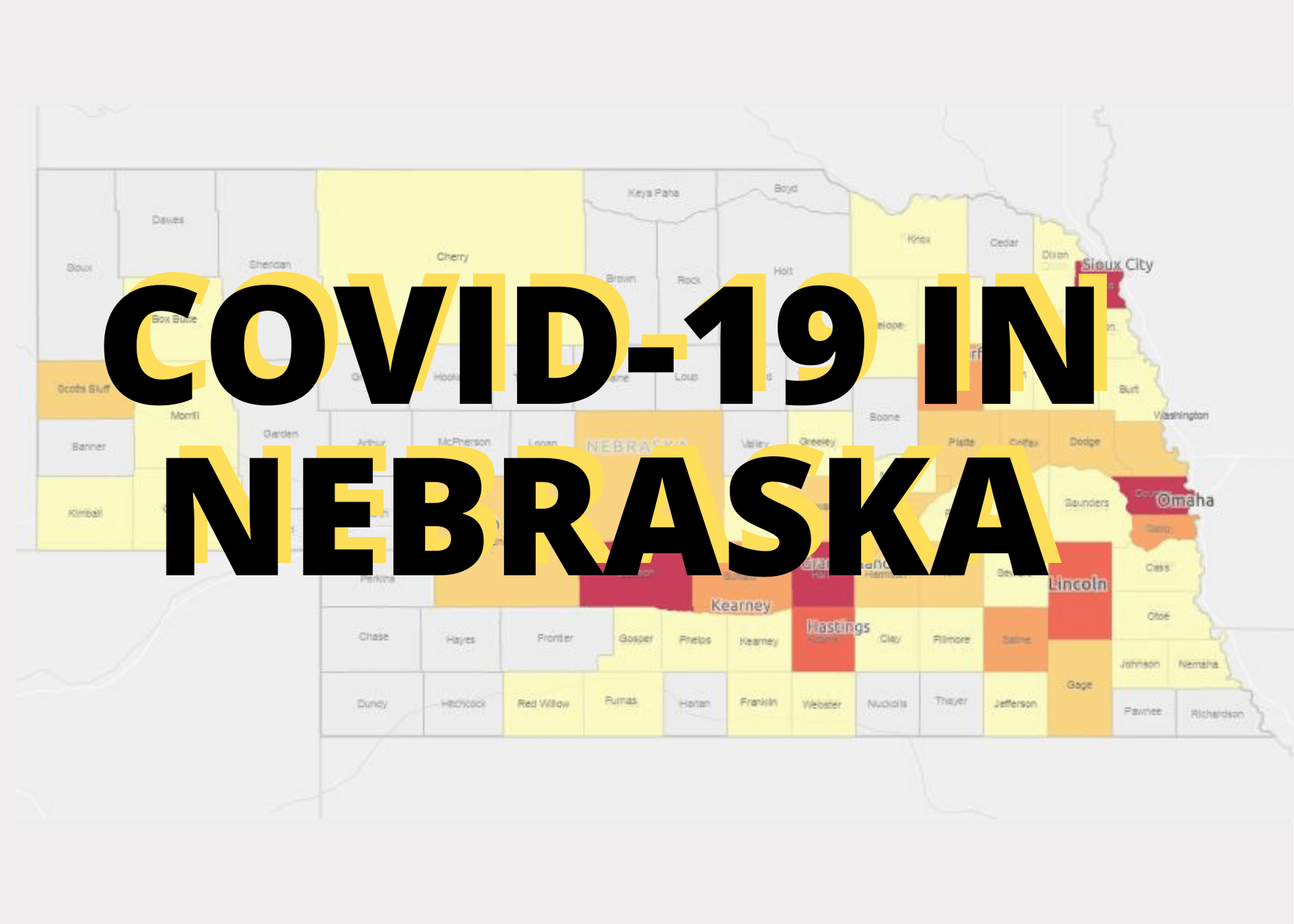 FREMONT – Three Rivers Public Health Department (3RPHD) reported 16 new  lab-confirmed COVID-19 cases since Monday, and the Douglas County Health Department was assisted by DHHS in an inspection of an assisted living facility where COVID-19 cases have surged.
In the Three Rivers Public Health Department, case counts as of today are:
Dodge County:  283 cases
Saunders County:  24 cases
Washington County:  26 cases
Total 3RPHD Case Count:  333 cases
As of Wednesday morning, hospitals in the 3RPHD jurisdiction and Omaha area hospitals likely to be used by patients in this district reported 432 medical beds were available and 143 patients were hospitalized with COVID-19. Of the 374 ventilators available to these area hospitals, 121 were in use, including 44 for confirmed COVID-19 patients.
In Douglas County, the nearest county publicizing demographic information, over 63% of cases are in those aged 5-49. (Source)
The CDC reports that 20% of those hospitalized for COVID-19 in the U.S. were 20-44 years old. Even if you're healthy, you can pass COVID-19 on to people who could be severely affected. According to Johns Hopkins University, the mortality rate in the U.S. is currently 6%. 
As we enter the holiday weekend, social distancing should remain a high priority for all Nebraskans.
In Elkhorn, the Nebraska Department of Health and Human Services (DHHS) visited Life Care Center Wednesday morning to conduct an inspection based upon information received by DHHS and conversations with the Douglas County Health Department (DCHD) and University of Nebraska Medical Center (UNMC)/Nebraska Medicine.
Life Care Center in Elkhorn is a long-term care facility where numerous residents and staff have tested positive for COVID-19. DHHS is collaborating with DCHD and UNMC/Nebraska Medicine to help protect the health and safety of those living and working at the facility.
DHHS is in the process of reviewing the findings of the inspection. If the department takes disciplinary action based on the findings, or if allegations of wrongdoing are not substantiated, the state will make that information available to the public after their determination.
At this time, the decision has been made to continue to serve residents in the facility who do not require hospitalization. Staffing levels are considered appropriate to continue to provide care for the residents.
Five residents at the Life Care Center died this week as a result of COVID-19 infection.
The State of Nebraska has confirmed nearly 11,000 cases of COVID-19 infection since the outbreak began, and 132 Nebraskans have died.