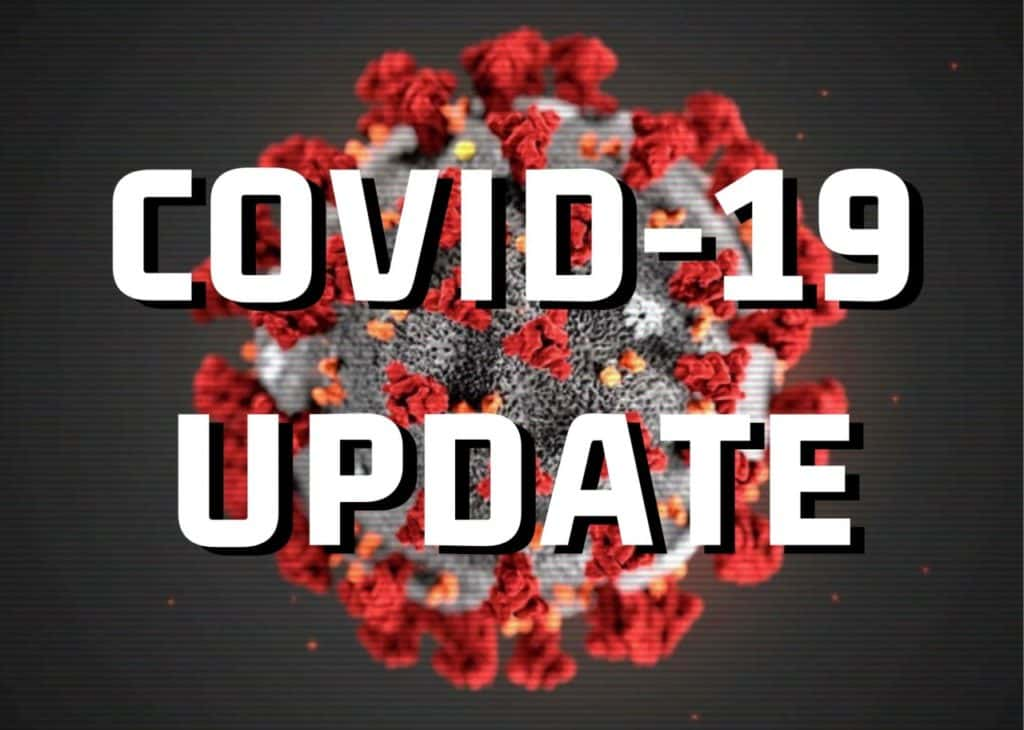 FREMONT – Three Rivers Public Health Department (3RPHD) identified 30 additional cases of COVID-19 on Thursday and Friday this week, along with a death resulting from the virus in Dodge county.
The new cases consist of the following:
5/14/20 – 12 new cases
7 Dodge County residents.  There are 3 males and 4 females between the ages of 23-54 years of age and 1 minor.
4 Saunders County residents which are 2 males and 2 females between the ages of 32-64 years of age.
1 Washington County resident whom is a female in her 60's.
Contact investigations are underway for all 12 of these Thursday cases.
5/15/2020- 18 new cases
15 Dodge County residents.  There are 6 males and 9 females between the ages of 27-70 years of age and 2 minors.
3 Saunders County Residents which consist of 1 male and 2 females between the ages of 34-64 years of age.
These contact investigations are just beginning.
All close contacts will be notified by the health department directly if or when it is necessary for them to quarantine or monitor for symptoms.
Three Rivers Public Health Department also reported one death in its Friday update. A Dodge county resident in her 90s died as a result of COVID-19 infection. Hers is the third death within the tri-county health district.
Hospitalization information
As of Friday morning, local hospitals reported 501 medical beds were available and 113 patients were hospitalized with COVID-19. Of the 374 ventilators available to area hospitals, 125 were in use, including 40 for confirmed COVID-19 patients.
Local hospitalization information includes availability data from Omaha area hospitals.
Case totals
Dodge County now has 229 cases, Washington County has 24 cases and Saunders County has 20 cases. This brings the 3RPHD health jurisdiction total to 273 cases.
One week ago, on May 8th, Dodge county had 150 cases, Washington had 23, and Saunders had 12. The jurisdiction total was 185. The increase in cases shows that  COVID-19 is still actively spreading, and it is still important to follow all social distancing guidelines carefully. There are simple things everyone can do to help stop the spread:
Wear a mask when outside of your own home.
Wash your hands before and after any trip to any public place.
Stay 6 feet away from non-household members whenever possible.
Monitor yourself for symptoms of the virus, including fever, cough, sore throat, severe fatigue, loss of taste and smell or difficulty breathing.
Sanitize all "high touch" surfaces on a regular basis.
Protecting yourself also protects your friends, family, neighbors and community from the virus. Even if you are healthy and believe that your infection could be mild, everyone knows someone who is elderly, immune-compromised or immunodeficient, a cancer patient, a nurse or doctor, or an essential worker – these groups need a community's help to stay healthy.
The State of Nebraska is expected to surpass 10,000 lab-confirmed cases this weekend.