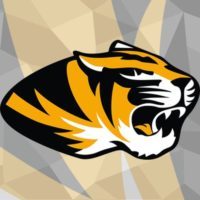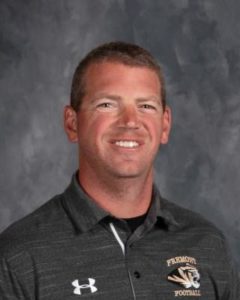 Fremont High School is excited to announce Lee Jennings as the new head boys football coach. Jennings is replacing Seth McClain, who was recently named
an Assistant Principal at Fremont High School.  Jennings is a Social Studies teacher at Fremont Middle School and has been with Fremont
Public Schools for 14 years.  Lee has coached football at Fremont High School for the past 15 seasons. Over the years he has served as head freshman coach, head JV coach, Varsity
assistant coach, and Defensive Coordinator.  Jennings also has coached track for the Tigers for the past 15 years, working with the varsity girls sprinters for the past 8 years.
In addition to his role as Head Boys Football Coach, Jennings is a Social Studies teacher at Fremont Middle School.
Activities Director Scott Anderson states, "Fremont High School is excited to hire a coach that has been such a hard working and loyal member of our coaching staff for the past 15 years.  His energy, enthusiasm and leadership abilities make him a great fit to lead the Fremont High Football Program into the future.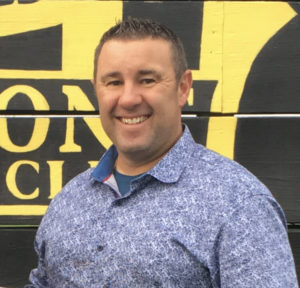 Fremont High School is also excited to announce Chad Manning as the new co-head girls soccer coach. Manning is replacing Charlee Wiese, who recently resigned from the position.  Manning is currently the Fremont Soccer Club Boys/Girls U15-U19 Program Director and Boys U16 & U19 competitive soccer coach. Teams that Chad has coached have won six division titles in competitive soccer.
Activities Director Scott Anderson states, "Fremont High School is happy to welcome Mr. Manning to our athletic department staff. His connections and experiences with club soccer will be a great asset for our student-athletes."