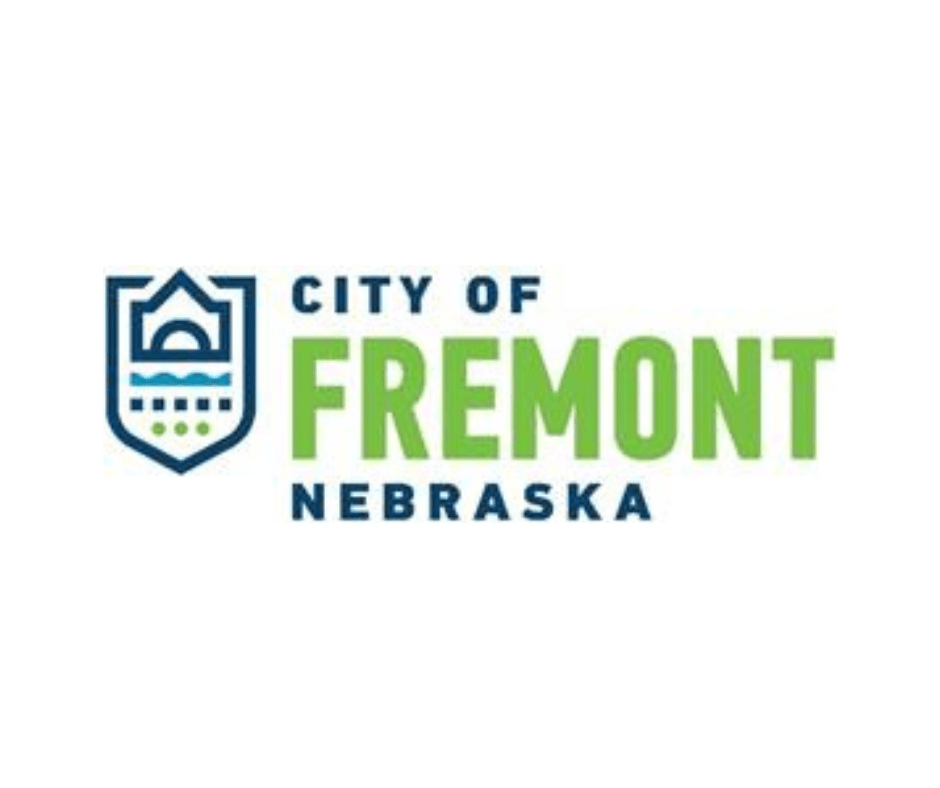 CITY OF FREMONT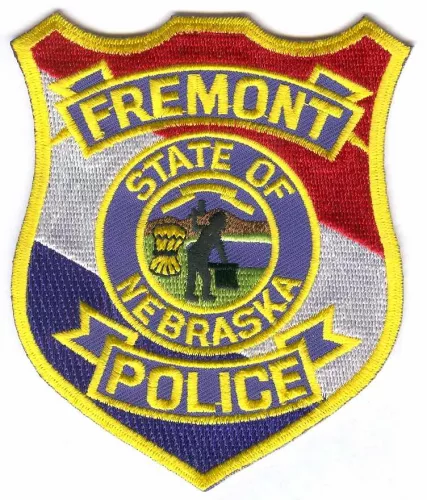 POLICE OFFICERPOSTING CLOSES September 15, 2023
Application available at https://fremontne.gov/881/Employment-Opportunities?ATSPopupJob=108849&src=DL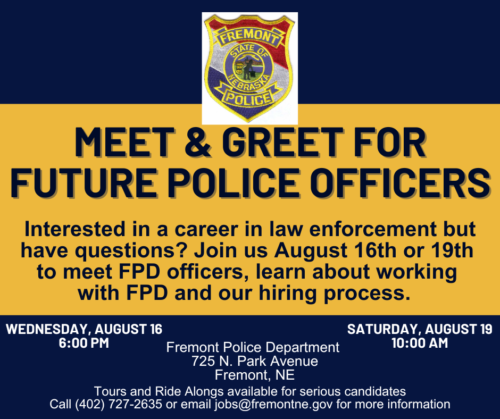 NATURE OF WORK
This is responsible professional law enforcement work in the protection of life and property through the enforcement of laws and ordinances for the City of Fremont.
Work also involves responsibility for the protection of life and property, prevention of crime, apprehension of criminals, and the enforcement of laws and ordinances on an assigned shift. Work involves an element of personal danger, and officers must be able to act without direct supervision. An employee in this classification is expected to exercise independent judgement within the parameters of the departmental policies, procedures and regulations while meeting both routine and complex emergency situations.
TO BE A SUCCESSFUL POLICE OFFICER, YOU MUST HAVE:
Knowledge of modern police practices and methods; of department procedures, rules, and regulations.
Knowledge of applicable federal, state, and local laws and ordinances including laws of arrest.
Knowledge of the street layout and geography of the City of Fremont.
Ability to comprehend, retain, and recollect factual information pertaining to laws, statutes, and codes.
Ability to analyze situations quickly and objectively, and to take proper courses of action.
Ability to communicate effectively, orally, and in writing; to maintain required records and to prepare reports.
Ability to maintain alertness, observational skills, and memory recollection; to remain calm and work effectively in stressful situations.
Ability to maintain awareness of activities occurring at emergency scenes, assess relevant and factual information rapidly and respond calmly; to develop mental representation or pictures of such things as scenes, routes, individuals, and objects based upon descriptions and past experience.
Ability to confront potentially dangerous situations.
Ability to prepare, maintain and use various types of equipment involved in activities related to modern law enforcement.
Ability to meet such physical requirements as may be established by competent authority and state regulations. Skill in the use of firearms and such other regular and special police equipment as may be assigned.
MINIMUM TRAINING AND EXPERIENCE
·         Graduation from high school; or equivalent GED;
·         Preferred: course work at a college, university or community college in criminal justice or related field; or any equivalent combination of training and experience that provides the knowledge, abilities, and skills.
NECESSARY SPECIAL REQUIREMENTS
Completion of training and Certification as a Police Officer by the State of Nebraska, or eligible for such certification.
Candidates that are not currently certified as a law enforcement officer by the State of Nebraska must complete certification training upon hire.
Employee must possess and maintain of a valid Nebraska Driver's License
Certification in basic first aid and cardiopulmonary resuscitation.  (Training will be provided after hire.)
Must comply with any other requirements of the City of Fremont.
Must be citizen of the United States; at least 21 years of age prior to the start of the training academy; free of any conviction by any state or the United States for a crime punishable by imprisonment for a term of one year or more, or has been pardoned of such offense, or has had a conviction for such offense overturned, or reversed by a court of competent jurisdiction.
Must maintain residency requirements as established by the City of Fremont.
Current residency requirement is no more than 20 miles from the city limits. Candidates will have up to 6 months after the completion of their probationary period to meet this residency requirement.
Must be of good character, as may be determined by a background investigation.
Must be 21 years of age at completion of basic training at NLETC.
Must be eligible for and admission to the basic training academy with the Nebraska Law Enforcement Training Center (NLETC).  Following hire, must be admitted to and successfully complete the basic training coursework by NLETC.
Application Instructions:
o    In order for your application to be considered, you must provide all of the required documents that are outlined in the job posting on the city's website (https://fremontne.gov/881/Employment-Opportunities?ATSPopupJob=108849&src=DL).   Please review all information provided in the posting carefully.