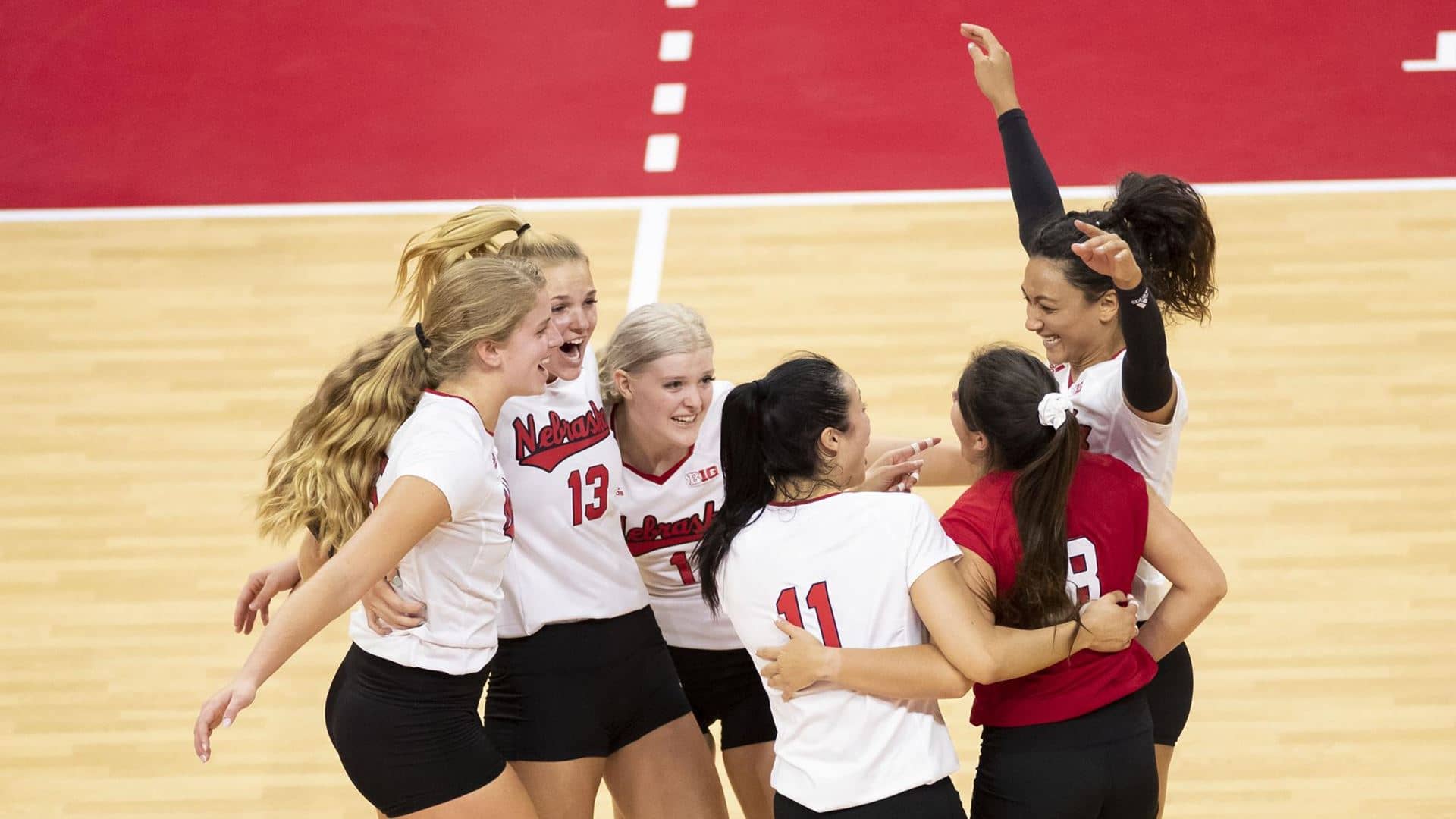 (Story and File Photo Courtesy of Nebraska Athletic Communications)
A stellar defensive effort helped the No. 3 Nebraska volleyball team take care of business Wednesday night, sweeping No. 19 Creighton 3-0 (25-14, 25-22, 25-16) at the CHI Health Center Omaha. With the win, the Huskers remain undefeated at 6-0 this season, while the Bluejays take their first loss and drop to 6-1.
A crowd of 11,279 was on hand, marking the largest crowd for an NCAA regular-season match this year and the 10th-largest regular-season, volleyball-only crowd in NCAA history.
Lexi Sun led all players with 11 kills and added four digs and two blocks. Madi Kubik finished with nine kills, six digs and two stops, and Kayla Caffey totaled eight kills on .462 hitting with three blocks.
Nicklin Hames tallied her fourth straight double-double with 30 assists and 12 digs on the night.
The Huskers finished with 69 digs as a team for their second-highest total of the season and their best mark in a three-set match. Lexi Rodriguez accounted for a match-high 17 scoops, and Keonilei Akana had 13 more along with three service aces — both season-best numbers. Kenzie Knuckles added another eight digs for her season high.
Callie Schwarzenbach paced Nebraska with six blocks and chipped in a pair of kills.
Creighton was led by eight kills from Jaela Zimmerman, and Naomi Hickman put up a match-high seven blocks.
NU hit at a .177 clip, while CU was held to .053 as a team. Both squads finished with nine blocks, and the Huskers added five aces.
Nebraska welcomes No. 20 Utah on Saturday, Sept. 11, with first serve set for 7:30 p.m. at the Devaney Center.
Creighton returns to action on Friday, September 10th when it hosts the Bluejay Invitational. Illinois meets Nebraska-Omaha at 10:30 am., before Creighton hosts SMU at 12:30 p.m.