Moms: Be our Queen for a Day!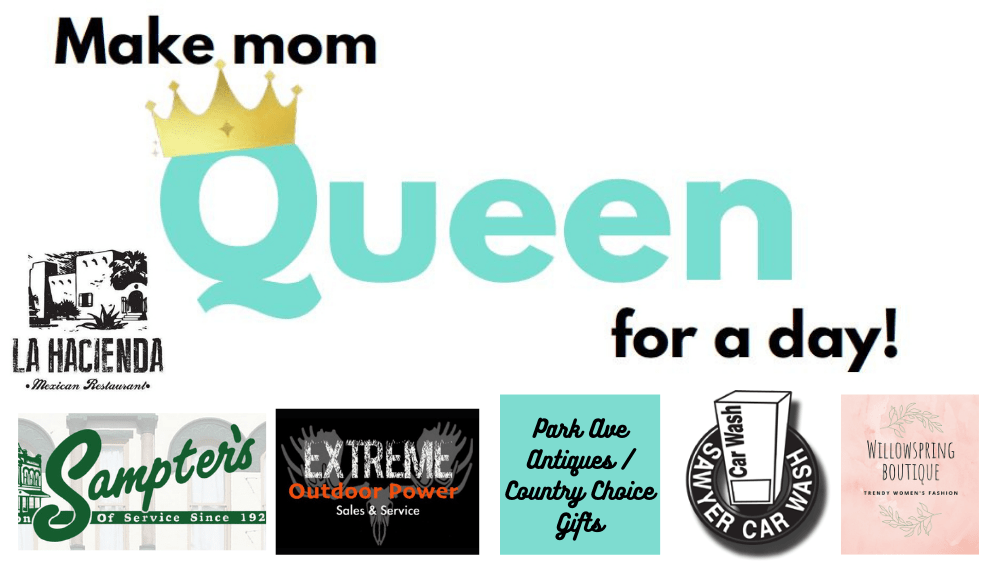 Tuesday 5/4: La Hacienda – $50 gift certificate – WINNER: AMY LOGEMANN
Wednesday 5/5: Sampter's – $50 gift certificate – WINNER: TINA DAHIR
Thursday 5/6: Extreme Outdoor Power – Rechargeable Husqvarna hedge trimmer – WINNER: KRISTEN BEIERMANN
Friday 5/7: Sawyer's Car Wash – Car washes for a year ($280 value, 24 basic washes) AND Willowspring Boutique – $50 gift certificate, Mama necklace, and beauty products! WINNER: RYAN ZAKOVEC
Comments on this post and on social media posts promoting this contest do not constitute an entry into this giveaway. You must click the link above or click here: https://performancedigital.secondstreetapp.com/Mothers-Day-2021-Fremont/ to enter to win any of the listed prizes in this contest.