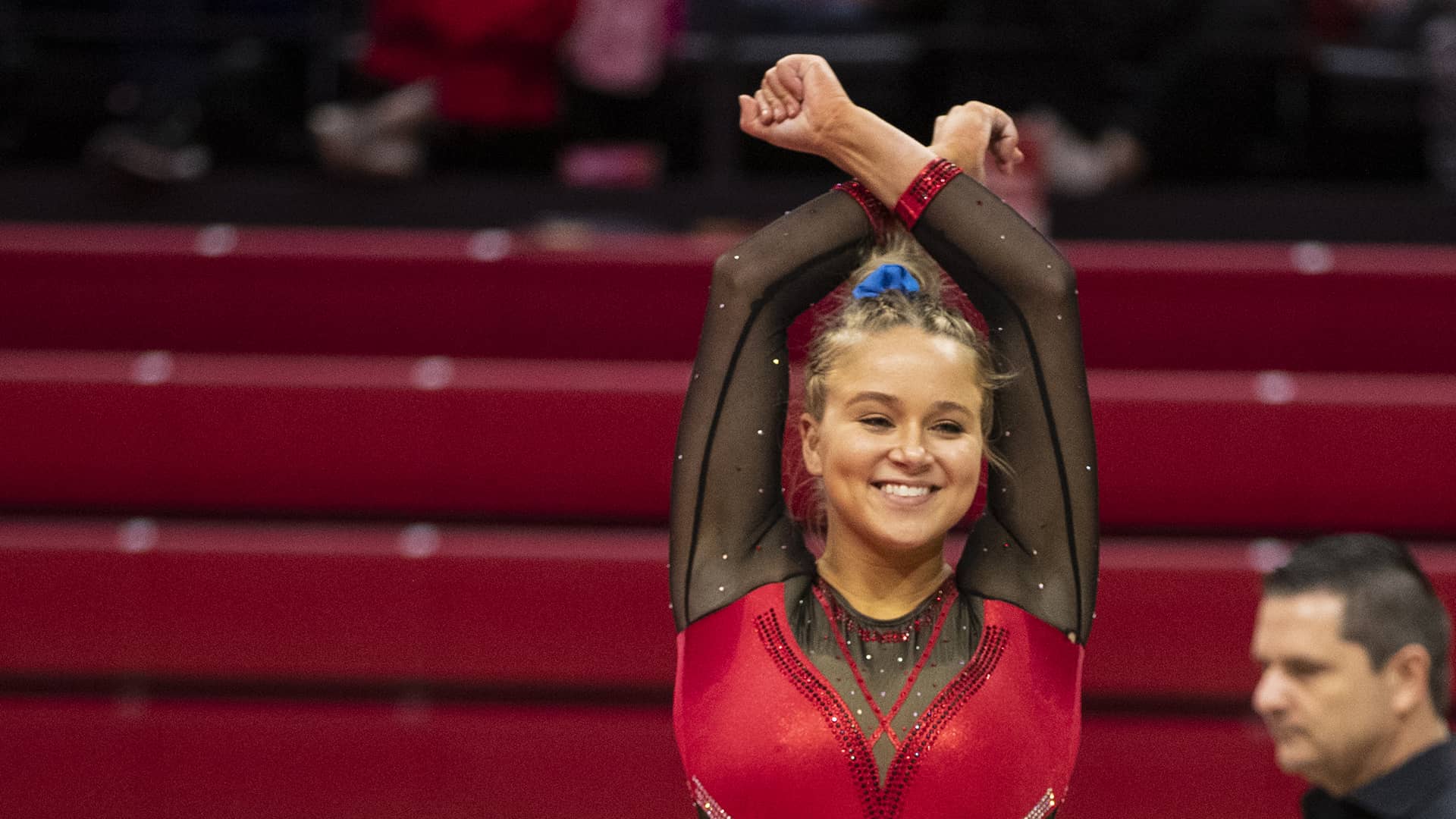 LINCOLN – The Big Ten Conference announced its women's gymnastics preseason coaches' poll on Wednesday afternoon. The Huskers open the 2021 season ranked No. 3 by the coaches of the Big Ten.
In 2020, Nebraska ended the shortened season third in the Big Ten regular season standings behind Michigan and Minnesota. The Wolverines enter the season as the top ranked team in the conference, followed by the Gophers. Iowa and Illinois round out the top five.
The conference also announced that senior Kynsee Roby and freshman Kinsey Davis were selected as NU's Big Ten Women's Gymnasts to watch for the 2021 season.
Five Big Ten teams, including No. 20 Nebraska, are also ranked in the top 25 in the WCGA Preseason Coaches Poll. No. 5 Michigan, No. 11 Minnesota, No. 22 Illinois and No. 25 Iowa join the Huskers in the top 25.
The Huskers, along with the rest of the conference, will compete in a nine-week schedule against Big Ten Conference opponents.
NU opens the 2021 season at home against No. 22 Illinois for a non-conference meet on Jan. 15. The event begins at 4 p.m.