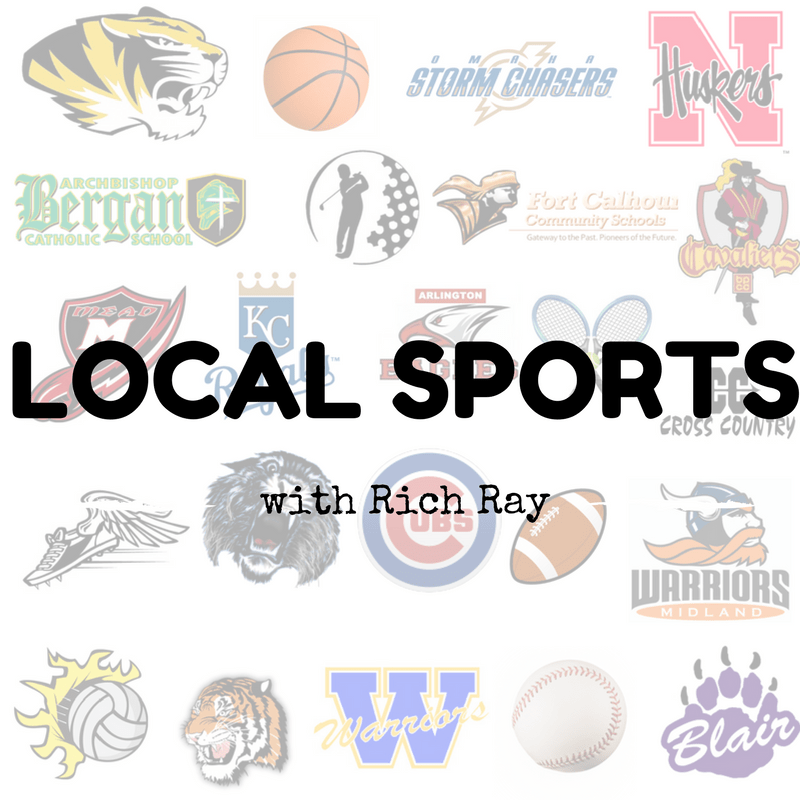 FREMONT – Here's a look at the world of local sports with Rich Ray:
Huskers
Collin Miller, a valuable inside linebacker who has started nearly every game in his Huskers career, may be out for the season due to a spinal concussion. Miller made four tackles against Illinois before being carted off the field with the injury in the second half. Spinal concussions usually cause only temporary, partial paralysis or numbness that resolves within a few days. Miller was back at practice, though did not take part, on Monday this week.
The Huskers' offensive coordinator Matt Lubick is focused on the importance of converting third downs, as the team prepares to take on annual rival Iowa. "That is something we practice all of the time," he said. "Part of it is game plan. Part of it is manageable situations. We have had a lot of third-and-longs. The percentage of converting a third-and-long as opposed to converting a third-and-short is not good. That's a big part of it is doing better on first and second down so our third downs are more manageable situations."
Nebraska comes into the game this Friday at 1-3 on the season, following a home setback against Illinois.
This week's Big Red Luncheon will be held at the Fremont Opera House today. Doors open at 11AM, talk at 12. This week's host is Steve Sipple. Admission is $16 and includes a catered lunch plus the chance at prizes after the talk.
Midland U
Midland University's women's basketball team continued its winning ways, pushing their streak to three-straight with a 75-49 win over Mount Marty.
On the men's side, the Warriors were defeated by the Mount Marty Lancers, 63-49, in a defensive battle.
Midland's wrestlers traveled out to Hastings College on Tuesday night for a Great Plains Athletic Conference (GPAC) dual. The Warriors opened with a win and capped off the night with back-to-back wins but were held in check in between as they fell 39-15 to the Broncos.
Coming Up:
Big Red Luncheon – Wednesday – 11AM at the Fremont Opera House
Friday, November 27th:
Huskers at Iowa – Friday – 7AM pregame, 12PM kickoff – Listen on Mix 105.5
Saturday, November 28th:
Sports Saturday – Saturday – 8a-9a- KHUB
The Great Outdoor Radio Show- Saturday – 9a-10a- KHUB
Huskeronline.com Podcast- Saturday – 10a-11a- KHUB
Sunday, November 29th:
Kansas City Chiefs @ Tampa Bay Buccaneers- 3:25pm (Airtime:  2pm)- KFMT- Chiefs Radio Network