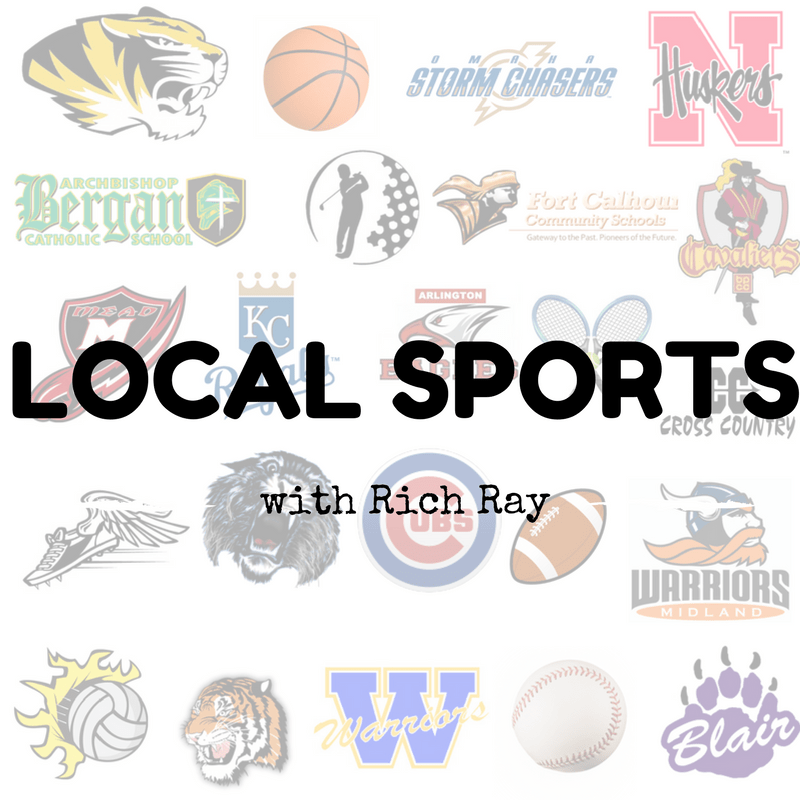 FREMONT – Here's today's look at local golf & volleyball scores with Rich Ray:
The Girls State High School Golf Championships wrapped up yesterday.  In Class A at the Norfolk Country Club, North Platte won the title with a 660.  Lincoln Pius X was second at 683.  Nicole Kolbas of Lincoln Pius X was the individual champion at 4-under 140.  Fremont's Alyssa Walters finished 63rd at 198.
In Class B at Monument Shadows Golf Course, in Gering, Scottsbluff won the title with a 686.  Omaha Duchesne Academy was second at 737.  Blair was eighth at 824.  Anna Kelley of Scottsbluff won the individual title with a 156.  Blair was led by Anna Moore, who finished tied for 22nd at 196.
In Class C at Elks Country Club, in Columbus, Broken Bow won the title with a 732.  Lincoln Christian was second at 738.  Abbigail Broderson of Boone Central was the individual champion at 155.
Turning to Midland men's golf, the team finished fifth at the UNO Maverick Invite at Indian Creek, yesterday.  Midland shot a three round score of 922.  Ethan Blair was the top Warrior, tying for 16th with a 229.  Bellevue won the meet with an 872.
In high school volleyball last night: Lincoln Southwest defeated Fremont, 25-19, 25-14, 28-30, 25-13. Bergan defeated Oakland-Craig 3-2 (21-25, 12-25, 26-24, 25-21, 15-7).  Summer Bojanski served 24 points and had four ace serves.
Coming up today:
Midland Esports vs. Becker- Overwatch; vs. Oklahoma City- Valorant
Midland Baseball vs. Bellevue- 5pm
Midland W/M Soccer vs. Dordt- 5pm and 7:30pm