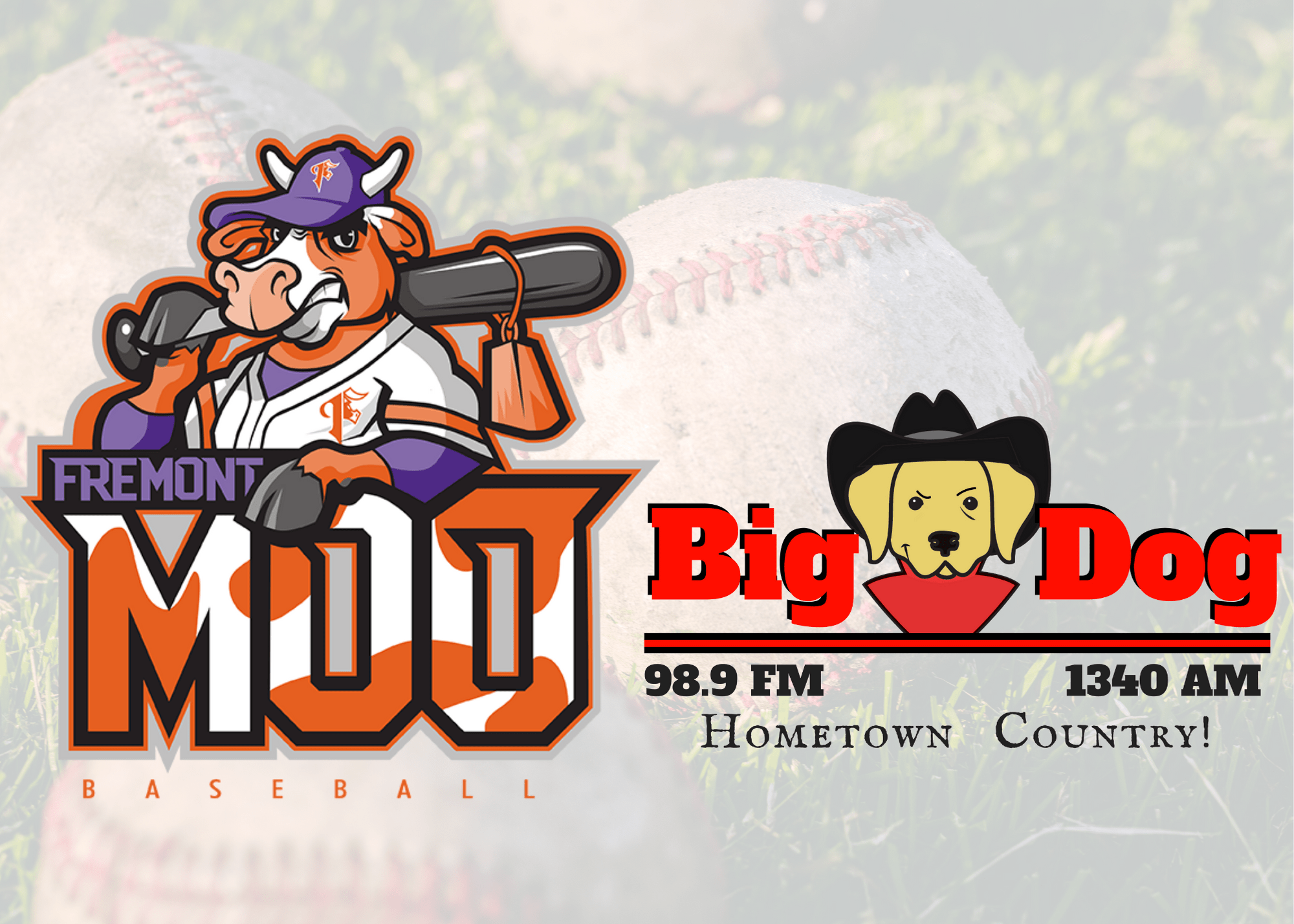 FREMONT – Fremont dominated Hastings in a 14-0 win to close the eight-game, week-long series between the two teams. The win was the Moo's third shutout of the year and the second-highest run total for Fremont's offense this season.
Listen to the game recap:
With the win, the Moo restore their lead in the Clark Division to 1.5 games with 12 games remaining.  It also concludes the season series between the teams with Fremont holding an 11-7 advantage.
Brett Erwin struck out 12 batters, a new franchise single-game record, while allowing three hits in 5.2 innings and picking up his third win of the year. Patience at the plate was key for the Moo, as Fremont hitters drew 13 walks.
After three quiet offensive innings, the Moo broke through in the fourth. Ronnie McBride led off the inning with a walk, then stole second, stole third, then scored when the throw toward third was wild. With one out, Brock Reller singled to right, then stole second. Reller scored one batter later when Dodge doubled to left, then moved to third on a throwing error. Dodge scored two batters later when Jaxson Simmerman singled up the middle to score Dodge to make it 3-0 Fremont.
Wildness by Hastings pitching gifted Fremont three more runs in the sixth, as five walks and five wild pitches combined for three runs to make it 6-0. Then in the seventh, the Moo tacked on another run. Luke White led off the inning with an infield single, then Reller cracked a triple to center to score White and push the lead to 7-0. Four walks pushed across two more runs, then McBride singled to center to score two. White put an exclamation point on the inning he started with a towering three-run home run to push the lead to 14-0.
White paced the offense with a 2-for-3 showing at the plate with his eighth home run of the year. His three RBI for the game boosted his season total to a league-leading 43 on the season, 11 more than McBride, who sits in second in the league after driving in two runs tonight. Reller was also 2-for-3 with an RBI triple.
The Moo take on Souris Valley Friday at historic Moller Field (750 S. Broad Street, Fremont, Neb.) with a first pitch time of 7:05 pm. The game can be heard on FremontMoo.com and on Big Dog 98.9 FM and 1340 AM.