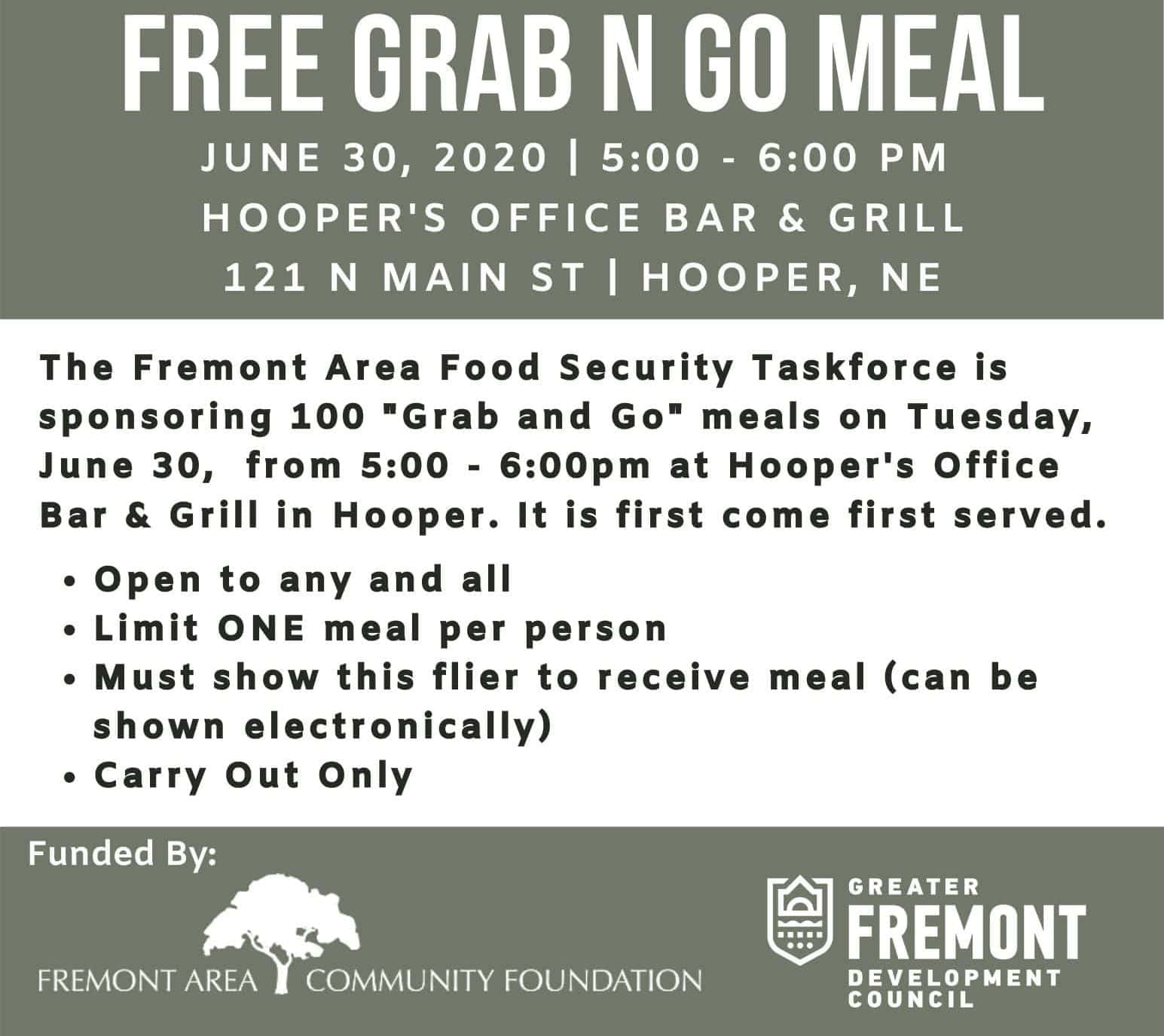 FREMONT- The Greater Fremont Development Council (GFDC) and the Fremont Area Food Security Taskforce will be making its fourth stop in Hooper for the Free Grab 'N Go Meal Event. Previously this event has been held in North Bend, Scribner, and Fremont.
The free meals are being provided by Hooper's Office Bar & Grill on Tuesday, June 30 from 5 – 6 pm.
The address is 121 N Main Street, Hooper, NE 68031
To receive the meal:
It is open to any and all, but the meals are first come, first served
The limit is ONE meal per person
Must show the flier attached to this post electronically or on paper
The meal is carry-out only
Kelly Gentrup of the GFDC said they are hoping to continue the pop-up free meal events throughout the summer and are expecting to be in North Bend again in the next two weeks.