FREMONT – Police responded to a pair of reports yesterday evening that left two Fremont citizens coping with thousands of dollars in stolen or damaged property.
Police first responded to a theft report in the 1100 block of north Logan Street just before 5PM.  The victim reported that sometime between 5:30PM on Monday 11/04/2019 and 5:30AM on Tuesday 11/05/2019, someone stole a Mikasa Vibratory Plate Compactor from the back of his vehicle.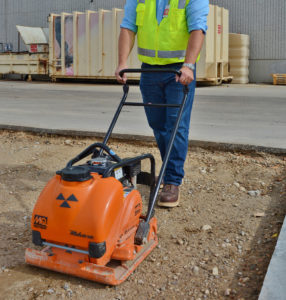 VPCs are expensive pieces of construction equipment, used to compact granular soils and asphalt. The vehicle was parked in front of the victim's residence at the time of the theft.  The estimated dollar amount of the compactor is $1,000.00.
Next, around 8:20PM, police responded to a damage to vehicle complaint. The victim reported that between 6:40PM and 9:30PM her 2007 Honda Civic was parked, unattended in a business parking lot in the 3000 block of east 23rd Street. During that time an unknown person damaged the vehicle by scratching the hood, trunk and sides with some type of sharp object.  Damage to the vehicle is estimated at $2,000.00.
If you have any information about either one of these incidents, please contact the Fremont Police at (402) 727-2677 or Fremont Crimestoppers at (402) 727-4002.